The Page of Swords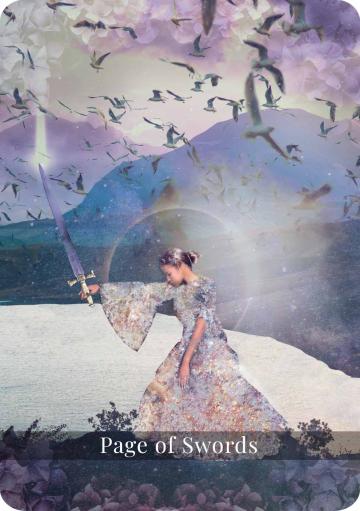 The Page Of Swords Tarot Card Meaning
You are starting over again after the desolation of the Ten of Swords caused you to hit rock bottom.
All movement in the direction of improvement is positive for you, but you are finding that you are feeling almost paranoid about the moves forward that you are making because you are afraid of creating the same situation again. It is understandable to have this kind of fear, but rest assured the Page of Swords will help guide you through this new existence. You are making positive changes in your life at this time, and that can only ever bring great rewards.
You are a mentally assertive person, alert, impressionable as well as curious, and investigative. You are ruled at this point in your life by the drive for transformation. You are being blessed by an insightful and highly proactive state of being that is mentally playful which is what you need to experience after spending so much time being so sad and so serious. You have moved passed all of that frustration and are beginning the next phase having learned valuable lessons.
The image of the page of swords is depicted in the rider wait deck as a younger person or maiden wielding a sword with both hands while trudging quickly over what appears to be rough terrain. The flight of the flock of birds behind the young page along with the wild clouds symbolizes the feeling that trouble is brewing, or the fear that it is. This card can also be chosen for a girl or a younger person with brown hair and brown eyes.
There are activities happening in your life that are causing you to be worried. Try to make sure that you are clear with what you are committing to and that you put your words into action. Try to bring in only new information into your world because if you try to stay attached to what you knew when you were participating in unhealthy habits you may find that you are blocking new understanding. You learn from everything at this time, and so you should enjoy the amount of time that you spend investigating the possibilities. Trusting your mind, find a way to focus on all of the fantastical and beautiful goals and dreams that you previously felt were impossible to achieve.
It is also of key importance that you be receptive to other people's moods, so that you will know when you are being overly defensive. You may not appreciate when plans are delayed, and at this time you might even receive news that is disappointing, news that does not actively feel like it is moving you in the direction you want to go, but at this time you must rise above it and learn to be patient with yourself and your progress.
The Page of Swords in Love
The Page of Swords when it comes to love is a bearer of news. This is the time in your life where regardless of how old you are, you are reconnecting to the youthful childlike energies that you experienced when you were younger, but now you are able to see it all from an adult viewpoint. This is the spring energy, which makes you feel as if you are floating when you are initially falling for someone. Right now the possibilities around you are endless. Romance is absolutely not out of the question and you will find yourself to be capable of finding a youthful confidence when pursuing a new love. If you are currently in a relationship, even if you have been in that relationship for a long time, you are going to find that you are reconnecting to it in a whole new way. There is innocence to your love, one that is powerful and intuitive. Use this time to bring your joyful, youthful and romantic self to new levels. It is good for you to spend time laughing and feeling shy or vulnerable again. The Page of Swords is blessing you in this transit.
The Page of Swords in Health
In Health, the Page of Swords makes it possible for you to heal from past injuries both mentally and emotionally and bring forward the possibilities to strengthen your muscles and become more active then you have ever been before. After going through a very difficult time in your life, you became almost bent over in sickness because your emotions were so out of whack. Now you have the opportunity to start again from scratch. The Page of Swords is telling you that you need to start a new exercise program to bring back the physical strength in your body.
The Page of Swords in Work and Wealth
Now that the devastation of the past has gone by, you are going to be blessed with all sorts of new work and new money-making possibilities. The great thing about a clean slate is that you can start over wherever and whenever you would like. Now is the time for you to do that very thing. Pay attention to the work opportunities that are going to start popping up all around you.
The Page Of Swords in the Reversed Position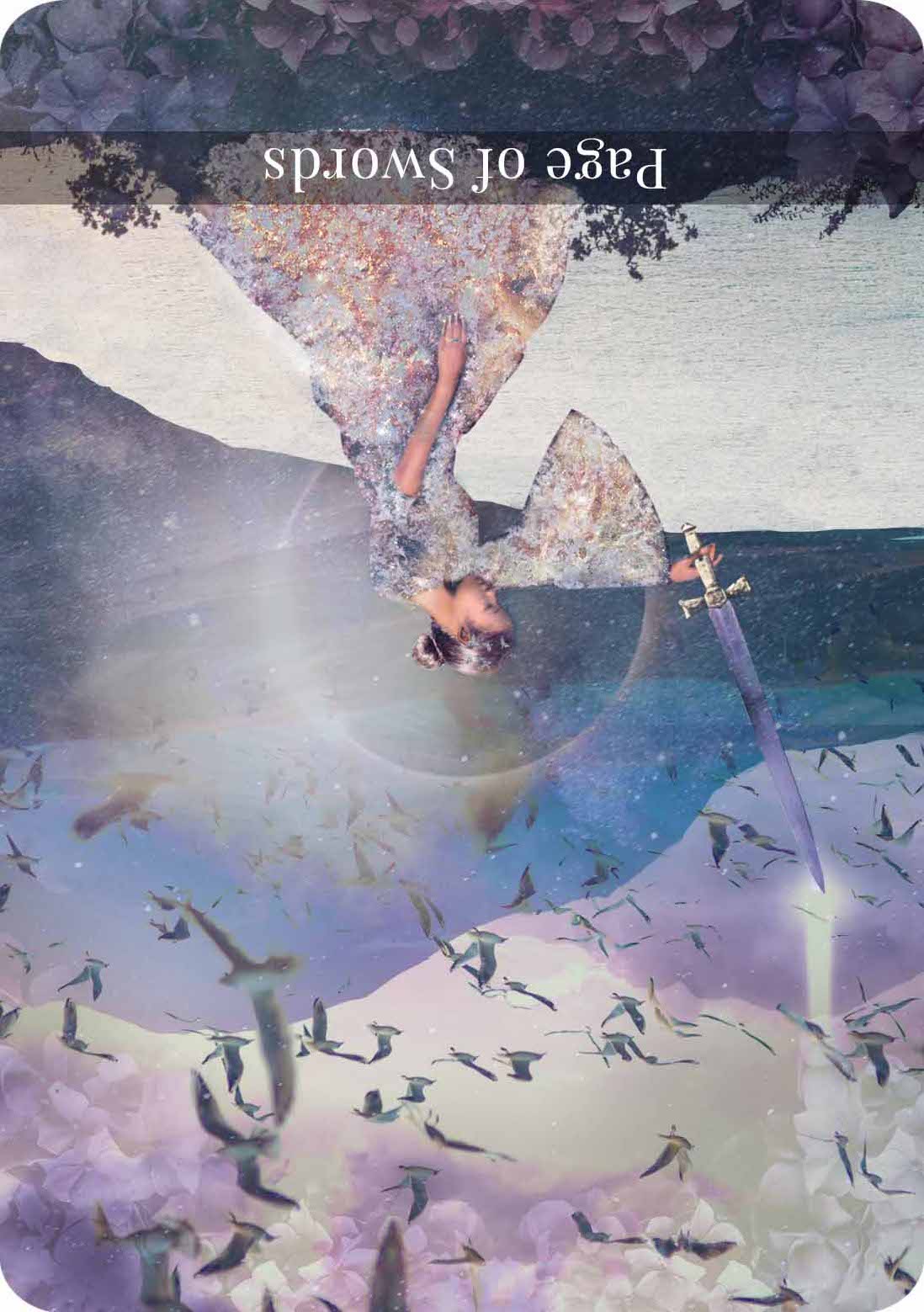 Reversed Meaning - Page Of Swords
When the Page of Swords appears in the reading in a reversed position there is a level of fear of deceitfulness around you at this time. You fear that those that you are trusting are going to betray you because that is what you have known to be the truth in your past. While you mustn't allow yourself to stay overly paranoid, it is important for you to only trust others who have proven themselves worthy to be trusted. When this card comes up reversed in your reading, there is a certain amount of untrustworthy energy cycling around you at this time. You must be prepared to expect the unexpected but do not lose yourself in your worry. Just meet any situation that arises head-on and then handle it.
Upright Page of Swords Meanings in Keywords
Dark eyes
Young person male or female
Hair brown to black
Questing
Snarky
Intelligence
Questioning opinions
Reversed Page of Swords Meanings in Keywords
Wrongs in life
Equality for all
Ethical behavior
Fairness for everyone
Following your heart
Acknowledge effort
Fight evilness
By Flo Saul
Jul 10, 2012