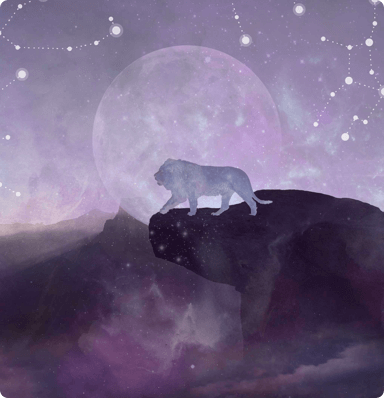 International rivals might be exactly what you will need. When you notice the complications caused due to vocabulary barrier, you will realize the potential of it bringing you some much needed revenue. Examine the social differences and the way in which the business is being carried out. You will see that there exists an underlying vibe that does not change across the various ethnicities. You may generate excellent revenue should you deliver products of fine quality and continue to provide excellent service. Good colors are medium purple and yellow. Good numbers are 2, 73 and 54.
There exists much exercise and effort beginning at the start of the week.Remember that individual routines in your life are needed. As you have almost certainly learned in the past, listening to a friend at work will help you progress.There is very much exercise and effort with volunteer activities and charities right now. Make sure to dedicate the time needed.
(July 23rd – August 22nd) Sunshiny, glorious and fabulous Leo.
Represented by the lion with its beautiful mane, constantly preening it's beautiful self, attracting the attention of the whole animal kingdom. Those born under the sign of the Leo have an animal magnetism and beauty that captivates all who cross their path. Or so they would like you to think. Leo is an attractive sign who has a genuine need to be understood, admired and adored. There isn't anything wrong with this because they are bright and shiny enough to catch our attention anyway. Leo's are devoted to themselves, and they tend to have a kingdom somewhere in their lives. Whether this is their home, big or small or their work place.
There is a space which they call their own which represents all of their beautiful aesthetic. Leo's do what they want and are assured by themselves that it is the right thing. They have a regal air about them much like the great monarchs. They are royal in their behavior as well as flamboyant and expansive. They cannot handle anything that is boring or repetitious or worse yet – ordinary. And will do whatever they can to add their extra flair to anything which they deem needs it.
 Leo's are exceptional party throwers and desire greatly to be seen as the first in many competitions. Second best would not be enough and when they are dressing up they dress the best and the most extravagantly. If you were born under the sign of the Leo you are a witty and vivacious person who is an excellent talker and a born entertainer. You are also quite generous and openhearted and you have a hard time believing the worst in others.
When wronged you strike back quickly but you also are able to forgive just as easily if attempts are made. Leo's are affectionate and happy for the most part, so they can't stay mad long. Doing so would interrupt their real desire to enjoy all of the lush fortune which they have surrounded themselves with. They have an energy of just not wanting to 'be bothered,' with the simple problems of the commoners around them (In reality, their enemies.)
Flattery is the best way to get through to a Leo and they will do almost anything to get that flattery. Pride is the only problem that they tend to run into. If a Leo's pride has been wounded, it is not a pretty picture. They need not only respect but adoration, so if you want to make sure that your Leo knows that you love them, tell them and flatter them with compliments. They love that.
Routine tends to be a bit challenging for Leos which can at times make them extremely unhappy. As a Leo you love to give advice because it means that others are listening to you but it is hard when the other person does not take the advice that you have given. You must remember that others need to make the choices that are best for them and they will still love you and do still love you even if they do not listen step by step to what you think is best.
Leo is a masculine sign which is fuelled by the fire of its ruling planet, the sun. Center of the Solar System, it is necessary to be believed that they are in fact, the center of everyone's Universes. The part of the body which is ruled by Leo is the back, spine and heart. Emotional aches and physical stress can cause back issues. Learn a better way to handle the emotional turmoil of life so that your body does not feel the need to act out desperately to purge these hard times.