Woman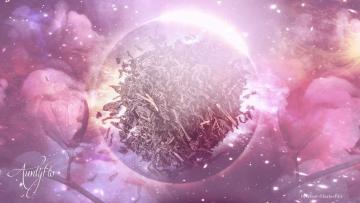 Uncover hidden tea leaf meanings
A Woman in tea leaf reading is a positive omen.
It indicates you may seek out wisdom, but much of your time is also spent on meditation and learning about psychic subjects. To see a woman in the tea leaf reading also indicates a yearning for a piece of family life. You may turn to either turn to religion also friends in order to find enjoyment in life. It's also important to look at the size of the woman in the tea leaf reading. If the woman is large, this indicates a domestic, motherly person in your current life.
A woman appearing in your teacup it is important, it can suggest any females around you at the moment. Also indicating, happiness and contentment. Let's now look at the woman symbol in different positions within the tea leaf reading.
Detailed meaning of the woman tea leaf symbol
Top of teacup: a woman to appear at the top of the teacup indicates a new start. This means you have been thinking about a career change for a long time and indicates a new start on horizon.
Middle of teacup: for a woman to appear in the middle of the teacup indicates that you're going to be more in tune with nature. The woman in this position indicates happiness and contentment. There is a focus on trying to sort out how you feel about other people. Have there been others that have annoyed you recently? Seeing a woman in this position can also indicate that it's time for you to go for walks and try to understand yourself better. Try to take the time out needed.
A small woman in the middle of the teacup position indicates idols. So what we mean by this? This is associated with trying to understand your life better. There have been times when you have just been seen darkness worrying about things unnecessarily. In any of these situations is important for you to take the attitude of "what is the worst" that can happen? A woman in this position is a basically spiritual guide who is telling you that things are going to be fine. Stop worrying is a key message.
Bottom of teacup: for the woman to appear at the bottom of the teacup position indicates that a new start is on the horizon. The reason the woman appears in the bottom position is that there will be a female that will help you on your way in life. The woman in this sense as an important symbolic symbol within your future.
In conclusion, the woman symbol is positive it represents females around you at the moment who can help you progress and move on in life.
By Flo Saul
Apr 8, 2013