Saint John Bosco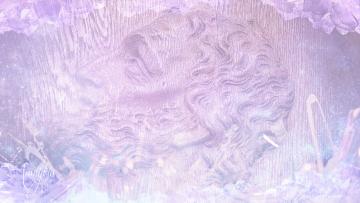 Uncover Hidden Saints meanings
This saint can as well be called Don Bosco. He was a Roman Catholic who was born in Italy and who at times used to write and educate people in the 19th Century.
He put to practice most of the teachings that the he taught the people. He spent most of time and resources in the improvement and education of the marginalized groups of children who included the street children and the juvenile delinquents, this was achieved by the inclusion of love related methods and not the use of punishment that is most common when dealing when such children, hisw method of approach tpo these children was known as Salesian Preventive system.
Contribution to society
John Bosco loved the philosophy of Francis de sales that he made them party of his actions all the time; this was proved when he started the Salesians of Don Bosco. Bosco was a man who contributed positively to the development of his society through various projects, for instance, he cofounded the Institute of the Daughters of Mary Help of Christians with Maria Domenincia Mazzarello.
This was a group of nuns that was concerned to improvement of education for girls who were born in poor families. In another positive contribution to the church and the whole society at large, he formed the Association of Salesian Cooperators that was to offer education to the poor people in the society. Among the most known writings of Don Bosco was the Salessian Bulletin whish is still functional up to date and has expanded to cover fifty publications that are done in thirty languages.
Requesting petitions for the following:            
Students.
Children
Special requirements.
Feast: 31-Jan
Day: Sunday
Candle/Emblem: Yellow
Matters concerning: For temporal needs, problems with babies, children, and for students
To effect all his work successfully, he set up a large network of centers and organizations. Don Bosco was beatified in 1929 and canonized as saint in 1934 by Pope pius Xi.
Works of Don Bosco
The saint started his career as chaplain of a girl's boarding school that was started by Giulia di Barolo, in addition to this; he had various other responsibilities to carry out such as ministering catechism lessons, paying prisoners visits and assisting in service delivery at the various parishes out in the counties.
Don Bosco was a man who loved carrying out progressive activities. In 1846, he rented out a shelter in an upcoming neighborhood that was known as Valdocco from a man called Pinardi. In this place he lived with his mother who soon, in 1844 started accommodating orphans. This work was enhanced by the constant assistance that they got form the large network of friends that the saint had established early in life.
Don Bosco still had the ambition of forming missions even after the major achievement made in the establishment of the Salesian society; he could not do this due to the large finances that were necessary for the establishment of such facility. To his astonishment, as the century was winding up, argentine consuls wrote to him requesting for assistance to put up a Paris and a school.
By Flo Saul
Aug 17, 2012