Saint Brigid (Bride) of Kildare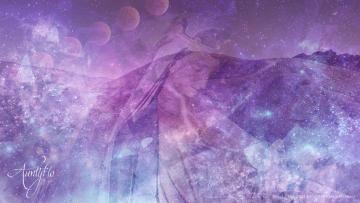 Uncover Hidden Saints meanings
In Ireland, she is considered one of the earliest nuns with a Christian background who has founded several nun monasteries that include Kildare. The monastery of Kildare has always been considering a legend and is highly revered. 
Background: Also identified as Brigit of Ireland, the names Bride, Bridgit, Brid and Bridget can be used alternatively for the name Bride. The saint, nicknamed Mary of the Gael can be said to be one of the patron saints for Ireland together with St. Columba and St. Patrick.
The Saint Brigid is notably among the saints who border Christianity, mythology and Druidism. She is also one of the well known Early Celtic Christian Church leaders. The miracles that occurred during the life of Saint Brigit are numerous; they have been recorded by either those who experienced them or the third parties relate to those who witnessed the miracles. This saint had the powers to perform miracles that relate to women affair such as domestic tasks but at times she could heal. All her prediction turned true miraculously.
Veneration of the saint
Saint Monine built a church in Faughart as the place was believed to be her birthplace. Also, near the church that has been ruined, is a well that named Brigit. Several pilgrims have visited this site. An interring of Saint Brigit was carried out on the right side of an altar found in the Kildare Cathedral. Then, an expensive tomb was built to mark the site and it was then decorated using various expensive items that include precious stones, germs, and crowns made of silver and gold. This shrine has grown into veneration for many pilgrims.
As result of the attacks by the Scandinavians, in 878 the remains of Saint Brigits were transported to Downpatrick and interred in Patrick and Columbas' tombs. On being discovered in 1185, they were reinterred in the down cathedral. This is a cult with large following in Italy, England, Brittany, France, Switzerland, Scotland and Wales, Germany and the Low Countries. This is evident from the numerous folklore, manuscripts and Church dedications in the area.
Issues arising from Saint Brigit
Up to this day, in Ireland, the Saint "Mary of the Gael" is quite popular; this is evident by the high rate that the Christian parents are naming their female children Brigit. There are adults who are renaming Brigit too. However, between the year 1998 and 2009, Brigit was not among the top rated names for baby girls in Ireland.
Brigidine sisters' monastery was established to honor the saint, that happened back in the year 1807. The saint was adopted as an icon during the 20th century by some feminists as they had deep admiration for her. Various politicians helped to make her a model for the women by publicizing her during their campaigns and claiming she is their motivator. In the church, several women have held a high opinion of her claiming that she had a status more than that of man by equaling.
By Flo Saul
Aug 17, 2012