Wheel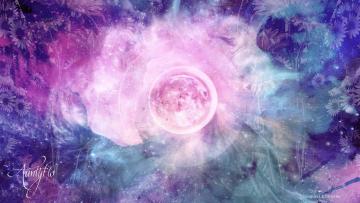 Uncover hidden tea leaf meanings
A Wheel can be connected to the wheel of fortune in the tarot card.
This means that there will be situations for better or worse. Advancement or possibly ambitions and desires in a high place in life. However, you will need to be more self disciplined in order to reach the goals as these can move with time.
The wheel indicates that you need to learn to manage your time wisely and have better organizational skills.
There is a promise of fulfillment in life but you need to overcome possible difficulties first. The will also suggest your versatile and you're likely to have success in matters connected to your career.
The wheel is associated with also being highly strung, you never know what situation is going to coming your life next.
Let's for now consider the actual position of the wheel within the tea leaf reading. It is also important to understand the size of the wheel, it could be a small will also a large wheel. You need to be able to understand that you will come into your own as soon as you develop a sense of responsibility in life. In fact, you have everything in order to be successful but the will means different situations will take form.
Detailed meaning of the Wheel tea leaf symbol
The wheel in the top of the teacup position: to see the women the top of the teacup suggests that you are often drawn to other people that have a bad attitude in life. You will find much joy in mixing with a different social crowd. You have been blessed with an intelligent mind, great organizational skills and a positive outlook on life. Make sure that you surround yourself with people of the same character.
Middle of teacup: a wheel appearing in the middle of the teacup indicates that you may have an inclination to scatter your problems on different people. Many people find that you are somewhat difficult to deal with. The wheel in this sense means you need to move situations to your advantage. You want to organize money, people and institutions on a global scale. The wheel is associated with an influence that you are unable to control.
The wheel in the middle of the position suggests that you can shed light on many aspects of your life. The wheel in this sense is connected to meditation and is a call for you to meditate in order to understand what you want from life and how to get it. Your ability to get along with others is a great asset in whatever you do. You are naturally skilled with relationships and have the right words when somebody is feeling depressed. The wheel in this sense means that your self-discipline and relationships with others will actually mean you will be successful.
Bottom of teacup: the wheel in the bottom of the teacup position indicates that events will move around and around until they're successful. It is important, though, that you are not put off by necessary effort that you need to succeed in life.
By Flo Saul
Apr 8, 2013