Vermin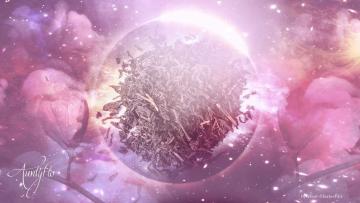 Uncover hidden tea leaf meanings
Vermin in the teacup is an unusual sign.
So what is vermin? These are birds or mammals which are believed to be harmful to farm animals, crops, game, as they carry diseases. Examples of vermin include rodents, foxes, and insect pests.
As a symbol, a vermin signifies sickness, trouble, and nuisance. So if you happen to see a vermin in your teacup, it signifies that there is something in your life which is causing nuisance and the earlier you get rid of it, the better, otherwise, it will bring problems which might cause a lot of havoc in your life. The most popular symbol in the teacup is seeing a rat!
Detailed meaning of the Vermin tea leaf symbol
Top of teacup: vermin on top of the teacup denotes that, the problem is here with you now and you just have to get rid of bad people. Otherwise these people will prevent you from advancing in your set goals in your life. Look for ways and means to tackle problems so that you can have more success.
Middle of cup: a vermin in the middle of the teacup is an indication that, if you continue handling life the way you are, it might reach a point whereby you will be unable to progress.
You may have problems which you will not have the solution to. Try as much as you can before any problem happen. Make sure you prevent problems from happening because that is the only way you will be safe from a recurring of the same issue over and over again.
If you manage to block problems in life - you will be able to enjoy your time without disturbances which are normally brought about by persistent problems. Do anything humanly possible to make sure that you are safe.
Bottom of teacup: if a vermin is at the bottom of the teacup, this is a good sign as it denotes that, there is nothing disturbing to your life and that is why you are able to progress faster in your life.
Your business's, workplace, and your home is a haven for you because everything is working as per the plan of your set goals. You are accomplishing your goals one after the other without any problems.
This has made you be the epitome of success, and most people are looking at you for guidance and advice. Offer your services willingly, and this will see you grow further in the number of trusted friends, business associates, and colleagues who love your company.
Scattered in the cup: scattered vermin in the teacup denotes that, you have so many problems which need to be sorted out in your life; they keep on recurring to the extent that they are making you have sleepless nights trying to resolve them. Get trusted friends who are doing fine in life and entrust them with your problems, and you will be shocked at how fast you get them sorted out.
Conclusion: when you have nuisances in your life, it becomes hard to get things done because most of the time you are preoccupied with how to get rid of the nuisance instead of looking for ways and means to succeed.
By Flo Saul
Apr 8, 2013