Trowel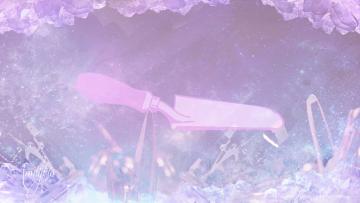 Uncover hidden tea leaf meanings
A Trowel is used to spread and apply plaster or mortar.
As a symbol, a trowel represents success. So if you happen to see a trowel in your teacup, it means that you will rise above your poverty and become successful in your business. This will mean that you need to work hard in order to achieve success; it won't come while you are busy idling.
Detailed meaning of the trowel tea leaf symbol
Top of teacup: a trowel at the top of the teacup denotes that, you are now saying goodbye to poverty and welcoming prosperity in your life. For a long time you have been struggling to make it to the top, and now, your hard work is paying off, and your business is prospering. You have been able to be established in your business or career, and you are expanding your boundaries, opening more businesses to gain prosperity. Continue with your hard work as you are headed for great things in life.
Middle of cup: a trowel in the middle of the teacup during tea leaf reading is an indication that, you are really working hard and wondering when you will come out of the poverty that is surrounding you. Don't worry, keep up the hard work and within no time, you will be able to rise above poverty and experience abundance. Involve others to help you so that your achievement can be bestowed to you as soon as possible. Others before you have been through what you are going through and they made it, and that should not give you hope.
Find more reasons to work extra hard to achieve your goals. Things happen in life which leave you with unbelief; you are about to be crowned one of the most prosperous business people in your circle.
Bottom of teacup: a trowel at the bottom of the teacup indicates that you will have to struggle before you come out of the poverty. Things do not favor you at all, and it is like you have taken the wrong course in life. What you need to do is make sure that you commit yourself to life.
Try to invest all your energy and strength in whatever you do. Though it will take you years before you succeed, success will indeed come your way. You can get advice from friends and relatives.
Listen to them and find out what they have to say! Think about your situation and utilize advice.
Scattered in the cup: scattered trowels in your teacup indicates that you are a person whose ideas are now ripe for success.
You have invested in several business ideas, and now they are giving you success; after a long struggle with poverty, you are now rising to the top, taking the crown of prosperity with you. Share the secret behind how you broke the deadlock of poverty and succeeded in life.
Conclusion: for a hard working person, poverty is a temporal term. It's good news as prosperity will knock on your door.
By Flo Saul
Apr 8, 2013