Sextant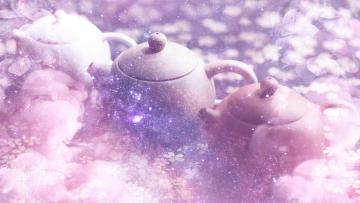 Uncover hidden tea leaf meanings
A Sextant is an instrument which is used to measure the angle between two objects which are visible.
As a symbol, it denotes adventure, a new journey, progress or exploration.
With the meaning above, you will be able to analyze when you see a sextant in your teacup during tea leaf reading.
A sextant in the teacup denotes that you will be going on new journeys which will bring with it new developments in your life. You will be able to explore different angles in which to progress in your life.
Detailed meaning of the sextant tea leaf symbol
Top of teacup: seeing a sextant on top of your teacup denotes that the journey you are about to make will bring with it great developments in your life. If you are in business, you are going to expand your territories by opening new branches which will prosper. If you are working, you will be posted to a new location on a promotional level, meaning that your financial status will increase. If you are in a new relationship, the adventure outside the normal location will make the bond grow stronger than it was before traveling.
Middle of cup: a sextant in the middle of the teacup denotes that you need to organize your life and make sure that it is progressing smoothly and you are on good terms with friends and colleagues. As in the near future you will be traveling, and you will need to delegate your work to someone whom you trust to take over during the days you will be away. You will be expanding your business, and you will need someone whom you know well to run it for you. You will be relocating to a new place, and you might just need information from those who have once worked there. You have the time to make sure that those you know are helping you to transition with your new opportunities.
Bottom of teacup: seeing a sextant at the bottom of the teacup denotes that there are no indicators showing you will be traveling in the near future. This is because you do not seem to be a hard worker thus, no promotion warrants you to relocate to a new station; no expansion of business because even the current one you have is running down. It is high time you started being serious with life and working hard like your colleagues. Self-pity won't add anything to your life, but more problems.
Scattered in the teacup: Scattered sextants in the teacup is a good sign; there are several journeys which you are about to make due to your hard work. You are going to expand businesses in new territories; your love life is on a roll and you are going on an adventure to solidify it; at your place of work, you are going to get a promotion which will make you relocate and with it, a pay rise thus, your financial status is going to change for the better.
Conclusion: traveling in most cases brings about new ideas which, if utilized well, will make you prosper in life.
By Flo Saul
Apr 5, 2013