Satchel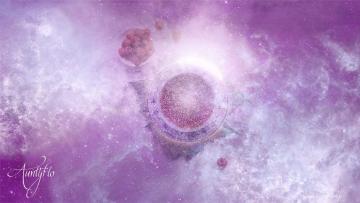 Uncover hidden tea leaf meanings
A Satchel is a bag with a long strap, carried on the shoulder and closed by a flap.
As a symbol, a satchel denotes that you will be going out on a successful business trip. So if you see a satchel in your tea cup, be happy because good tidings are on their way and your hard work is about to pay off; go for that trip knowing that, it is going to transform your life in a positive light.
Detailed meaning of the satchel tea leaf symbol
Top of teacup: a satchel at the top of the teacup denotes that, the business trip, which you have just been invited to will be a success and it is the one thing which is going to transform your life.
Make sure you utilize every minute of the trip to sell out your business to investors and other interested parties because they are the ones who are going to boost the outcome of the entire trip and be your future clients. Portray a positive image of your business to the world.
Middle of cup: a satchel in the middle of the teacup is an indication that, you have to work extra hard so that you start being invited for business trips because that is the only way you are going to expand and make your business be known to the world.
You need to make sure that you network very well with influential people and other renowned business because that is where the chance of going for a business trip will arise from. When networking, make sure that you showcase your business to the participants - and any other, other future plans you have for your business.
Bottom of teacup: a satchel as the bottom of the teacup implies that your business is not doing so fine and most people are not even aware of it.
This is because of the fact that, you have not invested well in advertising or because it is the only way you can let others know what you are doing. Due to that, it is impossible for you to get invitations to trade fairs or to other places where businesses are being showcased.
You need to work hard to make your business work - sell it to others; try and look around for business networks and join them because, without this, it will be next to impossible to expand your business.
Scattered in the cup: scattered satchels in the teacup means that, your business has got a lot of networks and that is why you are ever on the move, traveling to trade fairs and other places to showcase them. You are doing fine and the more you travel, the more success comes your way. Share the secrets to your success with your friends who might be struggling in businesses.
Conclusion: this meaning can also be associated with work at school or training if you do not have your own business. When you are in the business world, it is important to network with other like-minded people so that you share ideas concerning what you do and in the process, you will be able to expand even further and enjoy booming business.
By Flo Saul
Apr 5, 2013