Racquet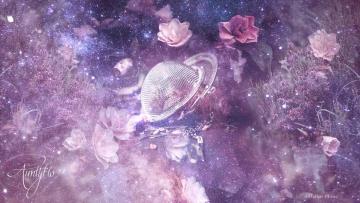 Uncover hidden tea leaf meanings
A Racket is used in games such as squash, tennis, and badminton.
As a symbol, it represents a failed defense mechanism. If you see a racket symbol in your teacup, it simply means, you are unable to defend yourself against known and unknown enemies, and this might pose a danger to you; physically, emotionally, psychologically, spiritually and mentally.
Detailed meaning of the Racket tea leaf symbol
Top of teacup: a racket at the top of the teacup simply means your defense system has completely failed and that maybe the reason for so many tribulations in life.
Make sure you surround yourself with people who might be of help - both emotionally and also physically. Trust friends who you can rely on to keep your secrets without exposing your secrets to third parties.
Take time to think how you can psychologically, emotionally and mentally get what you want in life. You can decide if you require counseling for a traumatic event, a professional may help you handle your issues and try to find solutions to your problems. You need to spiritually awaken, and the message is "take care of yourself."
Middle of cup: a racket in the middle of the teacup is an indication that, you are about to be defenseless in life.
Prevent negative things from happening in your life. You will be in trouble in the near future from a financial perspective. You may also meet someone trying to undo all that is wrong in the world. Due to financial problems you may not be able to cope naturally as a person; your work will remain stagnant because you will be too weak to challenge and respond to conflict. What you need to do right now is, make sure that an area in your life showing weakness should be handled independently and with caution so that you succeed.
Bottom of teacup: a racket at the bottom of the teacup is an indication that you are a strong person who is capable of handling any situation in life without needing any help from other people.
This has come after a long time working hard. It is time to mold a better personality. You are now in a fantastic position. What you have gone through in life is what has shaped the person you are will now be important you are; strong, a leader, resilient spirit and ready to conquer the world on your own. It is important that you share secrets with friends who are finding it hard to achieve in life.
Scattered in the cup: scattered rackets in the teacup denotes that you have many issues in life which are making you be vulnerable to attacks from friends, family and even colleagues at work and that is the reason why your life seems difficult. You need to gather the courage and find out what you need to do in order to be the strong person whom society will be proud to emulate. Ask your friends who seem to be able to offer advice. You will do well in terms of self-protection and career. Why are you concerned, what others think? Have a clear strong mind. With this weapon, it won't be long before you become the hero in your community.
Conclusion: when you lack the courage to face problems in life, it becomes difficult to move forward. Look for ways and means to boost your self-esteem. This is the starting point in making a success in life.