Piano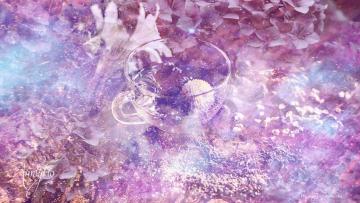 Uncover hidden tea leaf meanings
A symbol of harmony and social happi­ness.
You will show versatility and power to call out the particular faculties of other people. You would succeed as a journalist or author.
A Piano is a musical instrument. As a symbol, it represents your desire to have a harmonious life; a playful and fun event which is about to happen to you.
Grace yourself for the fun you are about to enjoy after a hectic day of work, it can suggest being successful in business. If you happen to see a piano in your teacup, it means all good things are on their way to you; a healthy life, good mood and all the fun that your heart has ever desired for.
Detailed meaning of the piano tea leaf symbol
Top of teacup: if the piano is on top of the teacup, it implies that you are a happy person in life at the moment and everything is going well for you; your business is going well, your health is good and you are happy. You are being rewarded for the hard work that you have placed in your business and the job and now is harmonious; you just got that promotion you have been yearning for and the business is doing great, high time to start another project.
Middle of cup: a piano in the middle of the teacup is an indication that, you need to work harder because you are almost there. You are not far off celebrating your success. It will come loaded with joy and fun; you will crown your hard work.
So right now is the time to work hard and expect that, in a few more days or weeks, you will be relaxed, thanking the divine for the gifts of your labor. Don't get tired because if you do, you will lose out on the rewards of hard work.
Bottom of teacup: a piano at the bottom of the teacup is an indication that, you are destined to a life of hard work and are time poor.
Your work is not bearing any fruits at all. The more you toil, the less you achieve from your toil. Turn to your spirit guides and ask him where you went wrong for you to have a strenuous life. Do what it takes to change the course of your life. Your body need rest, but you can't rest when there is nothing to show that you have been working hard.
Scattered in the cup: scattered pianos in your teacup denotes that, you are destined to enjoy life to the full - in any form you so wish. You can decide to start to enjoy life now, tomorrow or the day after tomorrow. Your hard work is paying off, and that is why you can now afford to have fun. Whatever it is that you have been doing to achieve your success has paid off; invite your friends and celebrate together.
Conclusion: fun and enjoyment come after hard work because they denote that, you are now successful in your life and you can enjoy a life of luxury. Make sure you celebrate with family, friends and the less fortunate in your society in order to make sure that you achieve more blessings.
By Flo Saul
Apr 5, 2013