Pencil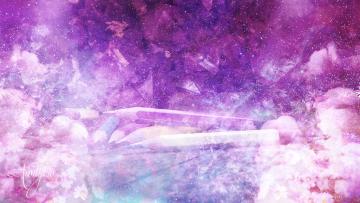 Uncover hidden tea leaf meanings
A Pencil is used for writing, drawing or coloring.
As a symbol, a pencil represents creativity and a new start. With it, you will be able to make new discoveries and achievements in life as it denotes that you have the ability to create your own destiny and happiness in life. So if a pencil is seen in your tea cup, it is a good sign of a positive "destiny" which you have created yourself, and it is bringing you great happiness.
Detailed meaning of the pencil tea leaf symbol
Top of teacup: a pencil at the top of the teacup is an indication that, the destiny you just created for yourself is now bringing happiness into your life. You have been able to use the new discoveries to achieve so much that it seems no one around you is able to get to where you are. You are in a class of your own, which is making it possible for you to be portrayed as a unique being.
Middle of cup: a pencil in the middle of the teacup denotes that, you are about to hit the jackpot of your achievement due to the creativity in you.
The discoveries you are about to make are going to shape your life in the right direction because that is what everyone is working hard to get yet you are almost about to achieve. Once you get hold of a more positive outlook, make sure that you appreciate all people who helped you climb the ladder.
Bottom of teacup: a pencil at the bottom of the teacup is an indication that, you lack creativity in your life to the extent that, nothing new seems to be forthcoming in the near future in your life.
This is bringing a lot of stress and anxiety in your life and to those around you because there seem to be no signs of developments and achievement in your life and it is impacting negatively on them. You need to re-examine yourself because, if your life continues to lack creativity, you might end up a failure in life!
Whatever it is that is preventing you from progressing should be shunned and discouraged at all costs.
More than one found in the cup: more than one pencil in your cup denotes that, you are a person who should be disciplined because it is like your indiscipline is causing you to be unable to use the creative part of your brain to come up with new ideas and goals.
Coming up with new ideas in life will ensure that things change for the better. You have what it takes to be creative, but your laziness is making you delay projects. You are not working hard and utilizing the talent in life. It is high time that you changed your attitude for the better.
Conclusion: creativity leads to success because, through it, you come up with new ideas and information which will improve your life.
So it is just a matter of working on your talents, and you will be a star.
By Flo Saul
Apr 5, 2013