Pawnbroker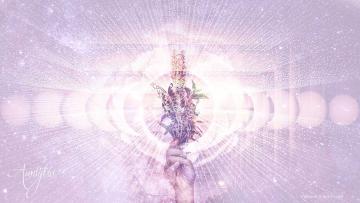 Uncover hidden tea leaf meanings
Three balls in the triangle show indigence and misery.
The course of events will seem to overwhelm you, but odds are two to one against you, keep your on the one chance.
A Pawnbroker is a person who gives out loans with the personal property being used as collateral.
As a symbol, it represents losses, misfortunes, and disappointments. So if you see a pawnbroker in your teacup, it signifies that you are about to encounter misfortunes and disappointments in your life. You need to equip yourself with the energy that you will use when that time comes so that you don't break down completely.
Detailed meaning of the pawnbroker tea leaf symbol
Top of teacup: when you see a pawnbroker on top of your teacup, it implies that you are at the top of disappointments and misfortunes in your life. This is the time you need friends who understand you well; friends who will encourage and not condemn. With encouragements, you will be able to go through this tough time and come out even stronger than you were before.
Middle of cup: a pawnbroker in the middle of the teacup is an indication that, you are about to encounter tough times in your life, so it is high time you started preparing yourself for it. You will need all the strength that there is happiness in order to overcome the misfortunes because they will be tough. Get yourself some reliable friends whom you think you can lean on when things are tough.
Friends you think won't gossip about your tribulations with others, but will be there for you, helping you in whatever manner that they are able to. If there is a way, you can avoid the disappointments, and then do so. You have the time to get yourself thinking in a more positive light - this is all it will take to make sure that the losses don't come your way.
Bottom of teacup: a pawnbroker at the bottom of the teacup is an indication that, you have planned your life so well that, it is unheard of to have disappointments or losses.
Your business investment is the envy of many people, who are wondering what you are doing to make the tremendous progress you make. Your life is full of successes with everything scheduled as planned. Your hard work is paying off, and it is high time that you appreciated your friends because, without them, you will not be where you are. Maybe your friends had helped you during all the phase in your life when you were disappointed and discouraged, not knowing what to do.
More than one found in the cup: scattered pawnbrokers are an indication that, your life needs reorganization because you are experiencing misfortune after misfortune. You don't seem to enjoy anything in your life because the losses you suffer are so many that, recovery is impossible. What you need to do is renew everything that happens in your life, and you will see the difference it makes in your life.
You have to look at situations differently and solve your problems with a different perspective because that is the only way you will recover from the losses that seem to surround every corner of your life.
Conclusion: misfortunes, losses, and disappointments are three things which bring into life negative energies that are a hindrance to development; avoid them as much as you can in order to prosper.
By Flo Saul
Apr 5, 2013