Nosegay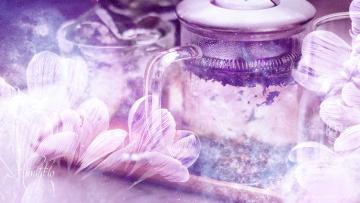 Uncover hidden tea leaf meanings
A Nosegay is a small flower or bouquet that is given to someone as a gift.
As a symbol, it stands for love. If you happen to see a nosegay in your teacup, it suggests that love is in the air. If you are married, your spouse is going to show you love that you have not experienced in the recent past. If you are single, you are going to get the love you deserve in your heart.
Detailed meaning of the nosegay tea leaf symbol
Top of teacup: a nosegay on top of the teacup is an indicator that, love is in the air. You need to nourish it by taking your partner out for adventure. This will enable you to have exclusive time with them, where both of you can express their joy and fears. From there, you will be able to heal and come out strong, enabling your relationship to go one step higher than it was. Once you achieve it, you will become the ambassador to save those who are having problems with their relationships using the knowledge you have learned through your own experience.
Middle of cup: a nosegay in the middle of the teacup means that now is the time to work hard to amass wealth, but very soon, you will need to take care of your love life. This might force you to delegate your work to someone else.
While you spend time with your partner. It is important to work on the relationship because you want to make your family comfortable. Once the family is provided for and it is safe your partner will turn to you for comfort. Love has to be in the air. In order to make sure that love is in the air, you need to spend quality time with your loved ones. Take them on an adventure. Maybe get away where it will be the two of you; where you can express yourself correctly.
Bottom of teacup: a situation where you find a nosegay at the bottom of the teacup means you need to work hard in order to bring your love life back on course. You have neglected your loved ones and are on the verge of losing them. Do something before it is too late. Try to make a comeback even if it means using other people to make things work in life.
Scattered in the teacup: if a nosegay is seen scattered all over the teacup it suggests that you are in love, to the extent that it is affecting your life. Your relationship with your colleagues and other associates needs work. Try to focus a balance between your love life and work life. Your social life needs work. Make sure you shower love on your partner in a relationship.
Conclusion: it is important to take a break from your daily activities. Spend time with your partner so that "love" grows and it will make them appreciate life more.
By Flo Saul
Apr 2, 2013