Milla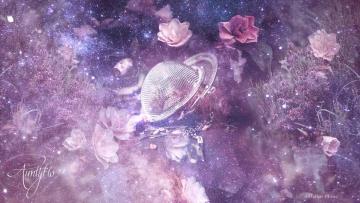 Uncover hidden tea leaf meanings
A Mill is used to grind raw material into something which is more usable.
As a symbol, it represents fear of forthcoming events; the energy that turns something raw into something useful; it provides energy which will transform useless things in your life into something useful; represents freeing from bad and difficult relations.
So if you happen to see a mill in your teacup, it will suggest that you are headed for freedom from all the negative energy which has been hindering you from achieving useful things in life.
Detailed meaning of the mill tea leaf symbol
Top of teacup: if the mill is at the top of the teacup, it means that you are ready for the transformation and this is the time to get rid of anything that is holding you.
You have the power and the mechanism to free yourself from the chains of poverty, marital problems, and failed businesses. You have to aggressively shake them off and move ahead without having to look forward. You are a victor, and there is no reason why you should not make it in life.
Middle of cup: if the mill is in the middle of the teacup, it means that, in due course, you will be a free person, enjoying the freedom of transforming your energy into success. Yours will be a success story that has not been told before. All you need to do is to work extra hard so that, anything done by your hands, brains and physical strength are crowned with success.
Avoid negative people as they will just make you remain in the chains of slavery and poverty. Try to socialize with people who have made it in life because, through them, you will be able to learn a lot about life and how to become prosperous.
Bottom of teacup: a mill at the bottom of the teacup denotes that, you are a free person with everything working well for you. You are not enslaved to any situation or action in your life. Anything you work on, be it a relationship, job, project or business, ends up being successful without too much struggle. You have no fear in your life because you have all the connections of success; you are connected to all the best associates who are giving you the right advice to progress in life.
Scattered in the cup: scattered mills (more than one) in the teacup imply that, you are a person with so many fears about failing that you even fail to notice when the opportunity for succeeding presents itself at your door. There are several raw opportunities available for you, and all you need to do is to pick them and transform them into something meaningful in your life.
This you can do if you are committed and have the zeal to follow your dreams passionately. Redirect your strength in the right direction, and you won't be disappointed at all.
Conclusion: in life, one will always have opportunities presented to them in different formats. Whatever format your success comes, grab it and make sure that you utilize it to make a difference in your life.
By Flo Saul
Apr 2, 2013