File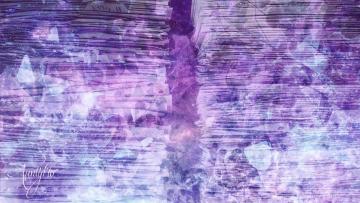 Uncover hidden tea leaf meanings
A file is a tool which is used to smoothen a surface.
They are used as tools of choice to clean, hone, and smoothen metal.
Seeing a file in your tea leaf reading implies something that needs to be achieved in your life. You need to make your life as smooth as possible because at the moment it seems difficulties happen unexpectedly. Your life needs cleaning (removing old problems) and the sooner you do it, the better.
Detailed meaning of the file tea leaf symbol
Top of teacup
if the file is at the top of the teacup it means that your life is not heading in the right direction. There are several ups and downs that require being smoothened right away before you uncover difficulties. You have the tools to smoothen it, all you need to do is start on the path to reconstructing your life immediately.
Middle of cup: if the file is located in the middle of the teacup, it indicates that, in a few days or weeks, your life is going to face difficulties and you need to prevent this from happening by doing everything humanly possible to avoid problems - especially with others.
Bottom of teacup: a file at the bottom of the teacup is lucky. The best thing that ever happened to you is normally if you do not take charge of your life, it will be messed up in the far future. You have been given a long grace period in which to make sure that your life remains smooth without any obstacles that could cause it to go on a rough pathway. By all means, prevent this from happening as it will not be a good thing.
Scattered in the Cup: scattered files found in your teacup are worrying. It means from this moment you are supposed to approach life with focus. Don't hit back with uproar as someone may annoy you. The file can suggest that you may be shocked at someone's actions. The file is symbolic in saying "get hold of the tools required" in life to make your existence smooth and stress-free. It can also suggest that one needs to begin a job immediately.
Conclusion
A file can denote many elements of life - trying to make life run smoothly. Keep your life on a smooth path, now and forever. You will be talking and listening to others and exploring a fresh career path.
By Flo Saul
Mar 30, 2013