Ensign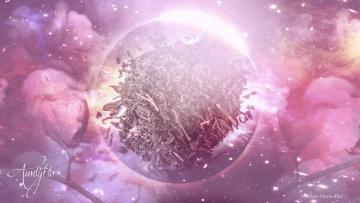 Uncover hidden tea leaf meanings
The flag is always a symbol of some dis­tinction.
It is also a warning of danger attending devotion to duty. In the common walks of life it gives opportunity for special service and promotion, and in the Services or professions it denotes honors.
Ensign refers to a flag or a standard, a token, a sign, an emblem, a signal; it can also mean a commissioned officer of a lower rank; it can also refer to a badge. So what happens if you happen to see an ensign while performing your tea leaf reading?
The possibility is that you are about be ranked low, in whatever you are undertaking; you don't have to sit there and wait for something to happen. If you are employed, change what needs to be changed in order for this not to affect your working environment. If you are lazy, you will have to work extra hard to avoid being taken to the lowest grade by your employer.
Detailed meaning of the ensign tea leaf symbol
Top of teacup: If the ensign shows up at the top of the teacup, the change in your career position is to happen like now. Wake up and work hard to avoid being put on a performance review, if you work for yourself you may find difficulties. Losing a job can bring shame and embarrassment.
If it happens and the best you can do is to prevent it from happening by being the hard worker you are supposed to be.
Middle of cup: the ensign in the middle of the teacup denotes that, the demotion will happen in the near future, so at least you have time to work over a cause of embarrassment in your life. It can also suggest that your destiny will change. If you are in employment, make sure you are in the good books of your employer; if you are in business, make sure that you promote your business by advertising to improve sales to avoid it losing profit. If you are married, work on your marriage to avoid a divorce - be the loving partner.
Bottom of teacup: If the ensign is at the bottom of the teacup, it means that demotion may happen in the indefinite future, but it will happen unless you change the course of your fate. You have all the time to change your destiny. Do everything humanly possible to make sure that it doesn't come to be. For married people, work on your marriages; for the business person, work on your business tirelessly; if you are employed, do everything positive at your place of work.
Scattered in the Cup: If the ensign is scattered all over in the teacup, it means that, the fate of your demotion can happen anytime from now; there is no time frame so all you need to do is to be prepared from this minute onward. Play your cards right to make sure that it does not happen.
Conclusion
The ensign in the teacup is a sign of demotion and you have to make sure that you streamline your life to avert it. It can be a demotion at the place of work, in your business or even in your marriage.
By Flo Saul
Mar 30, 2013