Alps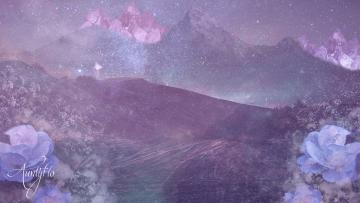 Uncover hidden tea leaf meanings
High mountains with peaks are indicative of high aspirations and great endeavours, which will be successful if the attending symbols are positive.
The mountain appears in a clear field with lines across or bars or crosses around them. If these occur then the ambitions will be realized only with great difficulty and not without danger. 
The alps are in Switzerland are large mountains.
So this tea leaf Reading can be associated with any other large mountains seen within the teacup.
The meaning will be literal and also the same.  Basically, a mounting within the tea leaf reading signifies the need to climb up higher in a situation.
Mountains are related to our love life, we are aiming to be higher than we really need to be.
In your teacup you may have:
Seen the large alp mountains.
Seen an alps or mountains that are scattered in the dream.
Seen many mountains.
Top of teacup: For the mountain to appear at the top of your teacup, Make sure you are optimistic about your life. Is there a distance between you and your partner? maybe not physically but mentally? You need to come closer together.
More than one mountain: There is  person there waiting for you, spirit is divinely guiding you to meet this person in life. There may be a little challenge with this person coming into your life.
Bottom of the teacup: You must recognise there is a reward that will be coming year, maybe a wedding or engagement if not you someone close to you. You have planted your seeds in love -  now you need to watch them grow.
Side of teacup:  Appearing at the side of the cup, you will appreciate the small things in life. As you do things will get better.
Mountains (but not filled in outline only): there is true love that will come and last a lifetime.
Large alps: A large symbol means you can expect love to come to you or rekindling love.
By Flo Saul
Mar 28, 2013