Abbey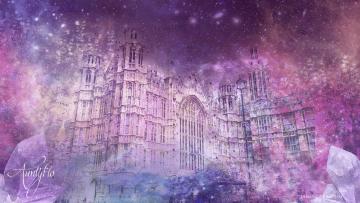 Uncover hidden tea leaf meanings
If you see the sign of an abbey in your tea leaf reading then this symbol signals that you are soon going to experience happiness and enjoyment in the future.
The basic interpretation of this symbol lies in the size of the Abbey within your teacup. How big was it? The bigger the Abbey the more this meaning has significance to your life. If the Abbey is near the top of your teacup then this means wealth and happiness is likely to happen incredibly quickly.
Some ancient tea leaf reading dictionaries focus on the Abbey representing freedom. It is time to get what fate brings us. It is important to recognize that fate often brings success and unexpected events.
The drinker of the tea should also consider the other symbols that surround the Abbey. This will help with further interpretation of the Abbey symbol.
On the most fundamental level, the Abbey represents religious events and a deep faith. That is, the degree to which we uphold our inner beliefs. It is important to respect that we need to understand our thoughts and preferences and remain faithful to our deepest belief's.
Many of us fear making changes because something is holding us back and it is easy to stick with the tried and tested. The presence of an Abbey is encouraging you to consult the inner child to improve your life.
Detailed meaning of seeing an Abbey in your teacup
In your teacup you may have:
Identified an Abbey symbol.
Seen an Abbey symbol that is broken.
Witnessed the outline of an Abbey symbol.
See a broken outline of an Abbey.
Witnessed a small Abbey within your teacup.
Could see a large Abbey in your teacup.
Meaning of tea leaves placements of an Abbey
Top of teacup: to see an Abbey at the top of the teacup may reflect that you have been feeling worry and stress of late. Much of what we feel is what we're forced to become. We are told to adapt to conform to society and this symbol present at the top of your teacup indicates that sometimes it is important to take the time to learn who we are. The Abbey to appear at the top is a significant symbol and that you need to turn to religion to understand yourself and to give yourself a better start in life.
Lines are broken: If the lines of the symbol are broken this can suggest that you need to confide your emotions to somebody close to you.
Bottom of teacup: If you notice the Abbey symbol is at the bottom of your teacup then this indicates that victory in money matters is likely. The message is that you may get all your heart desires.
Side of teacup: like signs along mountain roads, this is a warning that emotional upset may affect you. It is up to you to consider the implications of how other people cause you to act.
Near handle: to see the Abbey near to the teacup handle indicates you are going to have conflict over the choice of relationships in your future, please don't attempt to hold back from making straightforward decisions.
Small Abbey: To see a small sized Abbey within your tea leaf reading suggests that you have the combined energy and enterprise to summon wealth and prosperity into your life. Meditation is recommended. Try to think about what you require in life.
Large Abbey: the size of the Abbey featured in your teacup indicates a significant time is on the cards, to see this symbol in your tea leaf teacup is associated with religious events. These are unlikely to happen in your life quite quickly. There is a focus on weddings and family celebration. This is a positive omen if it appears larger than your other symbols within your teacup.
Elsewhere: see the interpretation outlined in the first paragraph.
By Flo Saul
Oct 20, 2012