Santa Claus Superstitions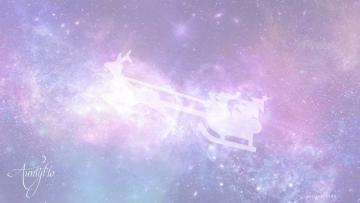 Unlock the hidden secrets of St Nicholas
Here are some great facts about Christmas.
The excitement of children all around the world on Christmas Eve is due to the fact that Santa will visit their home that evening - with a stocking full of gifts placed in a stocking normally found on the fireplace.Millions of parents pretend Father Christmas exists to create a mystical, happy Christmas time. Of course, Santa does not really exist but the tradition of pretending he comes down the chimney to bear gifts is one of the most popular traditions. Santa Claus was born in Turkey in a small town called Patara. Turkey as a country did not even exist at that time and was ruled by Lycian. St. Nicholas is known as either Father Christmas or as Santa Claus. He gives gifts to children every year on the 25th of December. The truth is, Saint Nicholas was a friendly man who loved children. He was a fourth-century bishop of Myra in Asia Minor. His parents died while he was still young, leaving behind wealth, which he then used to help the poor, the sick, and children in his society. The Dutch referred to him as Sinterklaas and that is how the name Santa Claus came about.
Superstitions of Santa Claus on
Here are some facts to know about St Nicholas aka Santa Claus:
About The Santa Claus - St. Nicholas
In Greek, the name means victory. It is the name which was given to the Roman Catholic Bishop and lived in Lycian Saint of Myria. By then, Turkey was a Roman province that spoke Greek. He was born in the village of Patara around 270AD in the third century. He used to give gifts secretly to Children.
Where is St. Nicholas?
In history, most of the important business associated with patrons saints and pilgrims, relics, were interred and their remains spread over several churches in different countries. This was not the case with St. Nicholas; he was a unique case whereby his body was placed in one grave. In 2005, it was taken for forensic measurements where it was found out that he was only five feet, with a broken nose.
The Work of St. Nicholas that Made Him Famous
Being the Patron Saint of Sailors, he made people believe that he too was a fisherman. But the truth is that his parents owned and managed a fishing fleet, so the chances that he too was a fisherman is undisputed. When his parents passed on he inherited their wealth, but he gave it out to the poor. He is known to have been a hard working wealthy man who, apart from caring for his congregation, he worked hard and at one point became a full-time Bishop.
What Is St. Nicholas Best Known For
There was a time when St. Nicholas was alive that famine struck the island of Myra. There was a malicious butcher who took this to his advantage. Three children were taken into his custody, slaughtered and placed in a barrel in preparation for ham. During that same period, St. Nicholas was on tour in the same region, visiting and taking care of the hungry, and he saw through the butcher's heinous act and managed to resurrect the three boys who had already been slaughtered, restored them back to life. The news spread of his heroic act.
What We Know About Saint Nicholas The Anti Heretic
St. Nicholas is known to have been intolerant to both the pagans and the Arianism. He is listed among the First Council of Nicaea. There was a time when he had to hit arius until he fell down due to what he was doing. He would go to the defense of those who were accused falsely, thus preventing them from being executed. He interceded on behalf of travelers, sailors, and the poor. So his initiation to sainthood started early in his younger days.
Celebration of the Saint Nicholas in olden Days
To date, St. Nicholas is known for his gift giving all over the world. It is said that anonymous catholic nuns deposit baskets full of goodies on the doorsteps of the needy during the night of December 6th. On the 6th December, sailors and ex-sailors of the Low Countries used for the descent to the harbor towns in order to take part in a church celebration for the Patron, St. Nicholas.
The Famous Assistance by St. Nicholas
During the time when St. Nicholas lived they still paid a dowry upon marriage. A dowry is a sum of money bought by the female to the marriage, paid by the women's parents. There was a case where a man had three daughters and yet, was unable to pay dowry because he could not afford it. St. Nicholas heard about the plight of the man and decided to help. But because St. Nicholas didn't like publicity during night he threw three purses through the man's window which were filled with golden coins, so his daughters could marry.
St. Nicholas a Season Saint
In Europe, St. Nicholas Day is still popular. It is where children celebrate the surviving legends of the saint and his reputation as the greatest giver of gifts. It is known that the Americans came up with the Santa Claus name, the British and Anglo-Canadians call him Father Christmas. They all are emulating St. Nicholas and this can be rooted back to st. Nicholas.
The Saint's Manna
It is recorded that, each year after his death, St Nicholas' bones produced a clear,watery liquid, which was referred to as Manna. The liquid possessed strong powers. The bones were moved to Bari and it still provided the powerful liquid which brought joy to the people.
The USA Traditions of St. Nicholas
Saint Nicholas Feasts are observed nationally with cities which have a strong German influence such as St. Louis, Cincinnati, and Milwaukee does the celebrations on a scale similar to that of the Germans. On the eve of the St. Nicholas Day, the children put one empty sock or shoe is placed outside and when they wake up, they find it filled with candy and some other small gifts. Now that you have learned some of the great traditions that surrounds the St. Nicholas,Santa Claus, or Father Christmas - be generous enough to share this wonderful information with others in your social media circle. It might be of great help as some people don't know much about the facts between Santa Claus and St. Nicholas.
Going down the Chimney
Traditionally we all associate Santa with going down the chimney in order to give gifts to Children.
Christmas Day / Christmas Eve superstitions
On Christmas Eve leave a mince pie and carrots and milk for the reindeer.
Avoid losing a friend by placing four pieces of coal on the fire before Santa Claus visits.
Place shoes near the Christmas tree so Santa Claus can change his shoes after dropping off the gifts - this will result in great luck for the new year.
Blowing wind on Christmas Eve before bed-time will mean great luck and many gifts from Santa.
Shout the words "Christmas Time" if someone knocks on the door first thing on Christmas eve to bring joy to the visitor.
By Flo Saul
Dec 21, 2016