Faust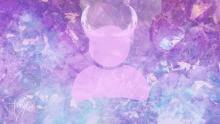 Uncover hidden superstitions meanings
This Elizabethan story is written by Christopher Marlowe in 1588.
It is based on German stories of the tragic history and life and death of a doctor named Doctor Faustus. It was thought that devils actually manifested during a performance of this pay on the stage! This play was also known to drive the actors crazy and also the audience mad! The story of Dr. Faustus is at its heart a Christian sermon on morality. Faust is ambitious and he is lured by the promise of more knowledge, more power and more wealth. Faust himself is the most significant symbolic person - as he represents pride and ambition. His character has unquestionable virtue and the story unfolds that there are both sides in a battle of good versus evil. He is symbolic of sin, redemption [lost] doom and damnation.
In Latin, the word Faust means luck or something favorable. According to ancient beliefs, Faust made a binding deal with a devil spirit. This happened in a town known as Marlowe so as to enable him to acquire knowledge and at the same time gratification. In Goethe there was a clear show line that Faust had given up on knowledge that was meant for the mind and thus wanted knowledge of a different life which was demonstrated in the deal he sealed with, Mephistopheles. Faust wanted to experience a moment of Satisfaction and as a result, Mephistopheles was believed to bring him all kinds of satisfaction, especially the sexual type, and it was agreed that at any given time that Faust could say "linger", though art fair," the devil could take his soul. Faust managed to achieve Doctorate degree in Medicine, wise craft and theology but this never gave him the entire satisfaction but rather despair and as a result he embarked on the agreement with Mephistopheles.
Faust was a great man who even Martin Luther mentioned the story in his speeches. He was a valued philosopher and theologian as well as an astrologer. He mastered great secrets of nature and as a result made great move in bringing an end to the Roman Catholic beliefs about superstition. In reference to the renaissance of the Greeks, Faust was thought to have brought great achievements to the Greeks whereby in his works of writing, Goethe brings out the clear perspective and great love and understanding that Faust had to the Greeks. It was said that he managed to raise land out of the waters so as to help them have a place to settle on.
According to the biblical story there Simon the magician in the story possessed great and mighty powers that were used to perform miracles. Helen who was a prostitute, in most instances accompanied Simon the Magician to wherever place he visited. The magician and Faust were symbols of the papal powers and religion. In his piece of works, Goethe depicts the last moments of his life (Faust) whereby he died after delivering land from water and providing them with land. His soul was taken up to heaven he mentioned in the book. Goethe provides a clear definition and understanding about Faust. Though, in some instances it was thought to depict a selfish attitude about Faust. On the contrary he helped raise land for the Greeks and this in a great deal attributed him to the superstitious world of cherubs and mystical existence.
By Flo Saul
Oct 29, 2012