Christmas Nativity Plays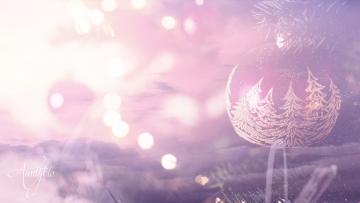 Unlock the hidden secrets of the Christmas Children's Play
The history of the nativity plays comes from the word "natal" is a Latin word which means birth.
Christmas is all about the birth of Jesus Christ and nativity plays during Christmas time celebrate the birth of Christ. In UK traditions, primary schools perform Nativity plays to entertain the locals and parents. In the plays, the birth of Jesus is recreated, which encompasses a story telling how Joseph and Mary got a visit from the Wise Men and the shepherds. All the parts in the play are acted by the children. If the school has a church, then the play would take place in the church. It is also a well-known thing that, Nativity plays are carried out in Sunday Schools in churches during the Christmas festivals.
How It Was Done?
In the past animals like the ox and donkey were incorporated in the live play, but at times, children just dress up in the props as animals to act as animals too. The first ever recorded nativity play was recorded in the cave by the Monks in Italy, in 1223. This was to remind the folks there that, Jesus was born into an ordinary family - and not a rich family.
St. Francis of Assisi and The Nativity Play:
It is believed that St Francis used wooden figures in the play for each character and after the play became popular, real people started taking up the roles in the play. Songs were sung by the actors and Christmas carols became popular.
Cribs and The Nativity Scene:
The crib was used to create a place where baby Jesus slept and that is the origin of modern cribs found in homes around the world for young babies - which were to remind people of the story. Cribs are the most decorated element during Christmas in some countries. The cribs have been in use since 1020s in Italy, especially the city of Naples, where cribs were decorated in all homes to celebrate christmas. It means, they started decorating the crib - even before St. Francis of Assisi started acting his nativity play. It is in Naples that you will find the world's largest nativity crib scene which has 162 people, 450 smaller objects, 80 animals, and angels.
Malta and Christmas Cribs:
Cribs are an integral part of Christmas celebrations in Malta. Although it originated from Italy, the first Maltese crib was made in Malta in the year 1617 where it was displayed in the Dominican Friars Church in Rabat. The oldest preserved crib in the world is in Malta, at St. Peter's Monastery in Mdina and it dates back to 1670. It is a treasure of its kind, being taken care by the Benedictine Nuns. Share this is information with others in your social media circle so that they can learn more about the nativity play and how they are incorporated in the Christmas festivals.
By Flo Saul
Dec 27, 2016