Spirits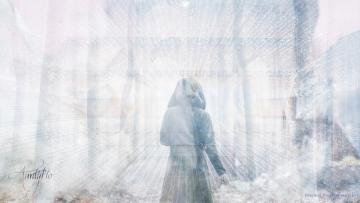 The first question we ask ourselves is "what is a spirit"  there are many different classifications of what people believe a spirit is. There are many that have encountered a near death experience or alternatively have seen a ghost. 
What are spirits?
Spirits are energy forms that are beings without a physical body. The idea of spirits is a worldwide phenomenon which stems from human being's curiosity about the ultimate ending, that of death.
The reason the concept of spirits, those who have awakened from a slumber finding themselves no longer a part of their body, is so important to so many of us is that death is something which is unavoidable. It has or it will have touched each of us in an intimate way before we die or when we die. It is so final in fact, that the human condition by the very fact that it is so unknowable makes us desire to learn as much as we can about it.
Therefore throughout the ages, it has been believed that the spirit of a person can become manifest after they die, especially if they are lost to wander the world as a result of some kind of unfinished business. There have been millions of cases which document the possibility of the spirits who wander the Earth without a body and science is making it more possible every day to really understand the mystery of the afterlife.
 What is a spirit being?
The first way to look at this is to describe yourself as not being actually human. What we mean by this I hear you say! It is true to say that we have one human body. Think of it as if you are a spirit trapped in a body.  there is in fact three different types of bodies.  a human body, and a body finally a spirit body. When one dies the spirit travels from the human body to the astral. Finally reaching the spirit body. When you have left the human body one becomes an astral being.
This feeling will be similar to human being seem in the world. Finally, you go through the spirit body phase.  this is when the spirit body will see much lighter than anything else even more so than the astral body. It's as if the body itself is as light as a cloud.  the spirit generally on high level and looks younger as a person. If the soul is quite advanced the  more youthful in appearance.
By Flo Saul
Oct 2, 2012