Scott Cunningham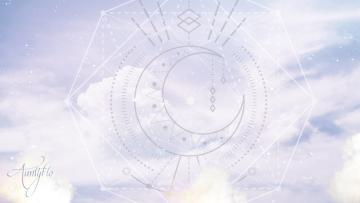 Uncover hidden spiritual meanings
He was a very prominent United States of America writer who wrote so many books touching on Wicca and other neo-pagan religion.
He was born in 1956 in Royal Oak, Michigan, USA and died on March 28th, 1993 in San Diego, California, USA. His book, "A Guide to the Solitary Practitioner" became a staple for introduction into the craft in the early 90s.
His success in Wiccan literature is attributed to him being a friend to some of the notable occultists such as Buckland and Grimassi. He received his third-degree initiation when he belonged to "Serpent Stone Family" but also worked with other groups and solitary for many years.
His Life
He was born to Rose Marie Wilhoit and Chester Grant Cunningham, when they were staying in Michigan. They had to move to San Diego later on due to a doctor's recommendation that, her mother's health needed a favorable climate like that found in California. From there henceforth, he stayed in California his entire life. He had a sister by name Christine and an elder brother by name Greg. He joined San Diego State University, where he studied creative writing. Two years into his study and he had accomplished more writing that most of his professors, which encouraged him drop out of college and concentrate on full-time writing. During the time he was in university, he had a roommate who was a magical author by the name, Donald Kraig (who would later publish the popular high magick instruction book called Modern Magick) and at the same time, he befriended Buckland, the witchcraft author, who at the time, was living in San Diego.
His Life As A Wicca
He joined a Wiccan religion in 1980 where he remained as a first degree initiate under the Raven Grimassi. In 1982, he quit the coven and started practicing as a solitary Wiccan. He worshiped alone in most instances, though, according to his books, there are times when he worshiped with friends and family. His view about Wicca was that it should be more open to newcomers so that they too could worship. Wicca had been a closed religion since the 1950s.
Illness and Death
He was found to be suffering from Lymphoma in 1983 which he took medication and healed completely. Later on in 1990, while in Massachusetts for a talking tour, he became sick all over a sudden and on diagnosis, he was found to have an AIDS-related cryptococcal Meningitis. He went on to suffer several infections, which he then, later on, succumbed to and died in 1993. He was only 36 years old but made a prolific imprint on the Wiccan movement and US magical culture.
Books He Wrote
Some of his notable literature includes:
Wicca: A Guide for Solitary Practitioner – 1988
Pocket Guide to Fortune Telling – 1997
Hawaiian Magic and Spirituality – 1995
The Truth About Witchcraft – 1994
Cunningham's Encyclopedia of Magical Herbs – 1985
Book of Shadows. The Path for an American Traditionalist in 2009
Spell Craft – 1993
Divination for Beginners – 1993
The Magic in Food – 1991
Magical Aromatherapy – 1989
The Truth About Herb Magic – 1993
Earth Power: Techniques of Natural Magic – 1983
Shadows of Love – 1980
The Truth About Witchcraft Today – 1988

We hope you liked this article. Please support us by liking us on Facebook. Thank you in advance.
By Flo Saul
Feb 16, 2017