Saint Florian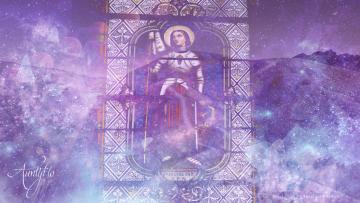 Uncover Hidden Saints meanings
Saint Florian is said to have lived up to year 304.
He can be said to be a Christian saint who is also the patron saint of Chimney sweeps, firefighters, Linz Austria and the soap makers. Together with saint Leopold, he is saint for the Upper part of Austria. The saint is said to have lived during the reign of Roman Emperors Maximillan and Diocletian. He is also said to have been a commander of the Roman empire Army who was assigned a province of the Roman Empire that was known as Noricum, other role of then Saint was organizer for the firefighter brigades.
Requesting petitions for the following:            
Protection from danger.
Feast: 4-May.
Day: Sunday.
Candle/Emblem: Red or Orange. A burning hose.
Matters Concerning: To protect the home against fire and protection from danger.
The Roman Empire was really wicked that they were seeking to eliminate Christianity form their area of jurisdiction fully. They then sent man known as Aquillinus to execute Christians at will. One time, Aquillinus gave orders for Florian to make appeasements to some of the Roman gods as per the Roman religion.
Since he was a man with strong faith in the Lord, he refused to do it and as a result, he was to beaten be beaten by the soldiers as required by the law. The soldiers than decide to beat him up using many weapon that included clubs and spikes as well as fire to torture him with the hope he could denounce Christianity but he could not denounce the lord. They then executed him by tying a stone around his neck and then drowning him in river Enns. Later on, a woman known as Valerai claimed to have seen a Floria telling her he needed proper burial during a dream
Veneration
St. Florian used to be venerated by in various places in Europe which included Central European countries. For instance, in Austria, a town known as Sankt Florian is said to have been named ion his honor. In the legend, there are claims that he was interred at a town named Saint Florian's priory and that it is after the interment that the town sprouted out. Pope Lucius III is said to have sent some of saint Florian's relics to Casmir II of Poland as well as to Bishop of Krakow in the year 1184. This allows Krakow a claim on some of his relics.
In 1935, a statue of Saint Florian that was made by Josef Josephu was discovered. The statue stood at a firehouse in Vienna, the firehouse is said to be in the main square of the city. On bombardment of the town during the Second World War, the statue was moved to a museum in the area.
Asking for the intervention of an essential saint was believed to be one of the practices that were involved when naming people in the catholic dominated areas. One was to select the saint that seemed to guard them against their main fears, for example one could choose a saint to protect them from fire, animals and many others. The use of the name of saint Florian has been use widely in a number of places in the German empire; the practice requires one to name at least one male child Florian.
By Flo Saul
Aug 17, 2012