Saint Alphonsus Liguori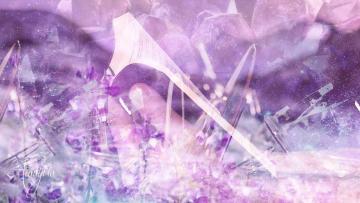 Uncover Hidden Saints meanings
He was born in Marianella which is near Naples, at that time region was under the Naples Kingdom.
The saint was born in a noble family of Neapolis. He was baptized and given the name Virgin as Alphonsus Mary Antony John Cosmas Damian Michael Gaspard de' Liguori while just two days old. The saint enrolled in a law school when just sixteen and this saw him emerge as one of the best lawyers in the land. However, later on he was discouraged from the career and decided to quit the field citing complication and insecurity, on attaining 27years he quit the field after losing an important case for the first time during his eight years in practice.
Background of Saint Alphonsus Liguori:
He finally succeeded to quit the law career and in 1723 against the wish of his father. He chose to be a seminary that was to make him a priest later on in life by enrolling in some theology school named Oratory of Saint Philip Neri. He was a bright student who managed to qualify for priesthood in just three years; the saint was ordinate for priesthood on 21st December 1726 aged thirty. He then spent the initial years in with the unfortunate youth in Naples. He pioneered evening chapels that were run by the youths. Chapels served various purposes to the society including providing education, encouraging participation in social services, and offering prayers.
Devotion to church service
Saint Alphansus was always guilty of even the most minor sins that people do commit on day to day basis. Furthermore, he considered scruples a blessing at all times and associated them with purifying the soul thereby making it more cautious.
In the years 1729, saint Alphonsus abandoned his home for a Chinese college that is situated on Naples area. From the place, the saint managed to get in touch with several people who in the Kingdom of Naples more so those in the remote areas. He came to realize that people who live in the remote areas lead a more desperate lifestyle than those in the towns, on the overall; he managed to get a lot of experience.
On 9th November in the year 1732, Saint Alphonsus formed a convention identified as Most Holy Redeemer and this was when a renowned sister named Maria Crostarosa revealed to him that the lord had chosen him to establish the convention. The organization was to offer assistance to residents of the slums in the cities as well as other poor residences. The organization also practiced Jansenism that was perceived as a heresy denying human's freedom of religion.
Saint Alphonsus was appointed a bishop an 1762. However, he rejected the appointment on grounds of being old. He spent time writing books, sermons and other articles that promoted the devotion of the Roman Catholics to honoring the oath to the holy sacrament and Mary the virgin. He retired in 1775, and moved to live in the redemptory's home in Pagani, Italy.
Requesting petitions for the following:            
Health problems.
Protection from bone problems.
Feast: 1-Aug
Day: Thursday 
Candle/Emblem: Purple
Matters Concerning: Arthritis, gout, rheumatic fever, and ailments that afflict muscles, bones, and/or joints
By Flo Saul
Aug 17, 2012