Saint Aloysius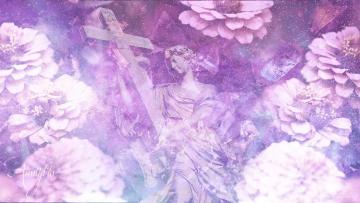 Uncover Hidden Saints meanings
The father of Aloysius wanted him to become a soldier since his family was actively involved in the constant wrangles that took place in the region at the time.
He was formally educated in languages and arts but was given training on becoming a soldier from a very early period. While only 8 years in 1596, he was referred to Florence together with Rodolfo, his younger brother. They were obliged to offer services at the Grand Duke court as they received education, unluckily, the Saint suffered kidney ailment which troubled him all through his lifetime. He took a lot of time reading more about sainthood and praying and there are claims that he had taken chastity private vow when just nine years old. They were then sent to the duke of Mantua with his brother and in this place, the host was always violent and lived a flamboyant lifestyle.
Background: He was born in Northern Italy in the year 1544.
Aloysius developed interest in missionary ship when he read a book on the life of the Jesuit missionaries who were operating India. The preparation started early with practices on catechism featuring prominently in his life. He also visited the houses of various groups that were devoted to voluntary service to the church in the area.
Veneration of Saint Aloysius
The saint was buried in a church named Most Holy Annunciation, after some time the church grew into Saint Ignatius of Loyola. As an honor for his confessor, the saint was renamed, Robert. There were quite a number of people who held beliefs that he was a saint even after he died, they moved his body to a Roman church called Sant'Ignazio and up to now they are being kept in an urn that has been stored in Lancelloti. Pope Paul V beatified him fourteen years after his death in 19th October 1605 and canonize on 31st December 1726 with another saint called Jesuit Noveice by Pope Benegict XIII.
He was declared patron saint for youths in 1729 by Pope Benedict XIII. The saint was then declared a patron for all Christians by Pope Pius XI in 1926. As he died from plague, he has been named a patron saint for all the people infected with the disease. He is also a patron of Valmontore in Rome.
Artists depict saint Aloysius as a young man in a black cassock and a white crochet. The saint has been attributed to a lily that means innocence, across that symbolizes pity and sacrifice, a skull that signifies the saint's early death and a rosary that symbolizes his devotion to Virgin Mary. He is a patron saint to Rosselli Del Turco/Lais family. On the feast of Saint Aloysius death, his three nieces honored him by establishing a community of women who are committed to offering quality education; this group was named Noble Virgins of Jesus. Despite the reduction in membership, the group has significance in the Catholic Church.
Requesting petitions for the following:            
Health problems.
Feast: 21-Jun
Day: Wednesday
Candle/Emblem: Blue
Matters Concerning: Epidemics, plagues, and invoking cases for fevers
By Flo Saul
Aug 17, 2012