Saint Agnes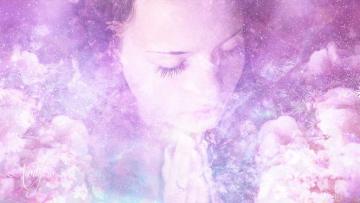 Uncover Hidden Saints meanings
Requesting petitions for the following:            
Help with: find love. better relationships and fertility.
Feast: 21-Jan
Day: Friday
Candle/Emblem: White or blue and a lamb.
Matters Concerning: To find a mate, sincerity in relationships, and problems with fertility
Background: St. Agnes was born in Rome who had faith and trust in the lord to the extent she was killed for not abandoning her faith, this happened when she was only thirteen years old.
She was so obedient to the lord that she abstained from sinning, nor could she get married for she believed that Jesus was her husband. The then governor's son was so offended when she turned down his proposal to marry her. He kept buying her gifts with the intention to win her affection but she maintained her stand. The Governor tried to lure her into denouncing the lord but she could not, this left him quite offended that he tortured her before ruling out a death sentence, she was killed by the sword.
Veneration: St Agnes has been venerated by many churches that include Lutheranism, Eastern Orthodox Church, Roman Catholic Church and Anglican union. In the Roman Catholic Church, among seven other saints who are commemorated during the canon of the mass, Mary the Virgin is excluded from this list. The believers have declared her the patron of virgins, engaged couples, chastity, rape victims and gardeners.
Cultural practices originating from St. Agnes
There are various customs that take place during the feast for Saint Agnes. The pope has to bless two lambs that are brought to him from the Trappist abbey of Tre Fontane that is found in Rome. On Thursday that proceeds the Friday that the feast is celebrated, the lambs are to be shorn and their wool be used in making a pallium which will be offered to one of the previously consecrated archbishop of the metropolitan by the pope. This act symbolizes the unity and allegiance of the archbishop with the pope.
Saint Agnes is considered the icon saint for the young girls. A cultural practice required them to make various rituals to commemorate the feast of Saint Agnes so as to identify their prospective husbands. However, this is a superstition that has no close links with religion. Artists have always depicted St. Agnes as a young girl wearing robes, with a lamb nest to her feet and in her arms she has a palm and another lamb.
Cardinal Nicholus Whiteman wrote a novel named Fabiola, in which he depicts Agnes as a young and beautiful protagonist lady.
Saint Agnes is at times contradicted with another saint Agnes who is highlighted in a popular Christmas Carol "Good King Wenceslas", note that in this case the Agnes being referred to is St. Agnes of Bohemia.
In the 10th century, a Roman Catholic nun, identified as Hrotsvitha wrote a play that featured St. Agnes.  Another writer, Grace Andreacchi wrote another play that featured the killing of St. Agnes.
The Sisters of St. Agnes
This is a congregation that was established in 1858 by an Austrian missionary Father Caspar Rehrl. The voluntary service Roman Catholic women's group has headquarters in Wisconsin, USA. Their patron is St. Agnes of Rome and they are to be fully devoted to her at all times. This group offers voluntary service to the society via the Roman Catholic Church.
By Flo Saul
Aug 17, 2012