Sage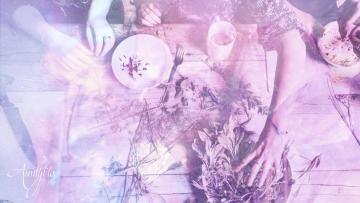 Uncover Hidden Herbs meanings
Sage has been given the scientific name Salvia officinalis.
This is an evergreen plant that has hard stems, grey like leaves and flowers whose colours range from purple to blue. Sage falls within the family Lamiaceae and has been grown in the Mediterranean region since time immemorial.
However, it is being cultivated in many parts of the world these days. Sage has long history in the medical and culinary fields, the modern world recognizes it more for beautification purposes rather than medical ones, the name is used to refer to various related and non related species.
Sage will help to
Ward off evil.
Increase fertility among the women.
Soothe the skin.
Reduce sweating.
Manage Alzheimer's disease.
Treat hyperlipidemia.
Medical uses
There are various health benefits that the Salvia species offer for the human body; they include the cure of various diseases and the management of several conditions. In clinical tests it has been proven that the herb has several benefits to the human body, they include reduction of sweating, and as an antibiotic, hypoglycaemic, tonic, antispasmodic, anti fungal, estrogenic and astringent. It is also used in the management of Alzheimer's disease especially when in the early stages.
Sage has various ingredients which make it very effective in the treatment of various conditions, for instance caffeic acid, ursolic acid, fumaric acid, console, chlorogenic acid, corosolic acid and nicotinamide , estrogenic substances, flavonoids and flavonoid acids after the major components sage. In the recent years, various investigations have been carried on the efficacy of Sage in treating patients suffering from Alzheimer's disease.
On the other hand, it is an essential in the treatment of hyperlipidemia.It is also used to increase the fertility of women's fertility and several skin diseases.
Among the Britons, sage has been used alongside Rosemary as cure for various conditions. It is used in many European cuisines due to its peppery flavour, in specific; it has been used in Middle East, Balkan and Italian cuisines. In Britain and Us, it is used alongside onions to flavour flesh. However, it is not among the wide range of herbs in French cookery.
Magical uses
Sage has been used for a long time to keep the users free from snake bites and evils. It has been used in both herbal medicine and magic to cure several diseases because of its great value in the treatment of various conditions. It used to called savior and was a common ingredient in the processing of vinegar that was used in warding off plague.
By Flo Saul
Aug 29, 2012