Peony root slices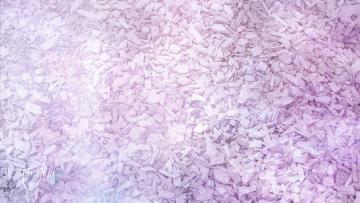 Uncover Hidden Herbs meanings
This is a very hardy flower that is rather common among the Chinese since it is native to them.
However, it does grow wild in other parts of the world such as the southern parts of Europe, some people use it for beautification of gardens other that as medicine. This is a hardy herb that does best in loam soils. However, it is quite delicate and should not be grown in frosty areas as it will not do well or can even fail completely. The root should be picked from the soil during the autumn when the plant is more that two years old. Then the bark of the root will be stripped and detoxified for human consumption by boiling in hot water. After that, it will be ready for use as an herb; the taste for this herb is pungent and bitter.
The herb has been named in honour of a Greek physician Paean of whom the name originated from. At some time, the Peony root used to be an essential in keeping away bad spirits and bad screams. From the second millennium, people have been using the root in the cure of epilepsy, some people even wear it as a necklace that repel the disease from the human body
Peony root will help to
Get rid of epilepsy
Clean and decongest blood
Regulate female hormonal cycle
Bring fortunes
Reducing menstrual cramps
reduce muscle tension
treat many uterine complications
Medical uses
From time immemorial, it has been used in the cure and repulsion of epilepsy. Peony is used to clean blood and clear it from congestion especially after one has been exposed to traumatic injury. It has been reliable in the treatment of men from various medical conditions such as reduction of crumbs and regulation of female hormones and menstrual flow. It has various applications when it comes to the uterus. It is also said to extend life and promote beauty.
Magical uses
Paean root has several Magical uses... that include offering protection from bad luck, improving your health, breaking jinxes and attracting good fortune to your life. It can be mixed with other herbs for the best results.
By Flo Saul
Aug 29, 2012