Little John to Chew - powder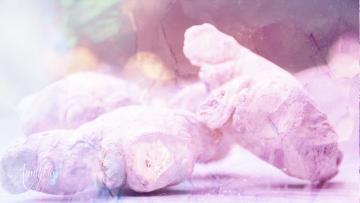 Uncover Hidden Herbs meanings
This is a member of the larger ginger family
The other name for the herb is Galangal and Chewing John.  John to chew belongs to the family of ginger. The mains use of the herb in offsetting the various stomach conditions and improve digestion.  There is a difference between Little John to chew and Low Root John or High John Root.
Its taste is gingerly which is believed to have charm. One chews Little John and swallows the juice in order to get the magical powers. The plant has various attributes in various parts of the world where some of consider it aphrodisiac.
The Indians use it In India, it is used as a perfume, in addition to this, they consider it male and associate it with planet Mars' powers and the element fire.

Little john chew powder will help to
Win in a court case.
Get luck.
Get money.
Provide strength.
Offer protection.
Improve sex.
Break spells.
Magical uses
Many people believe that the little john will help them win in a court case if they chew some of it and spit the juice in the venue of the case. In addition to winning the case, it will make the judge give a ruling that will be beneficial for you. The herb is also believed to give the one using it psychic powers and also used as an active ingredient in the charms that increase one's luck, wealth and money, sex, security and courage. On carrying it in your clothes as you walk, you will get extra protection.
The herb will attract more money to you especially when stored in a leather wallet with silver. Little John can as well be sprinkled on candles and used by people who are involved in cases and in magical powders, washes and breaking licenses.
By Flo Saul
Aug 29, 2012