Honeysuckle flowers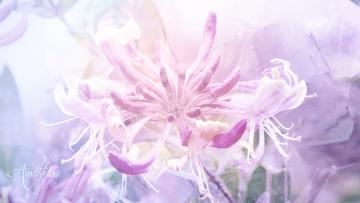 Uncover Hidden Herbs meanings
The Honeysuckle flower can also be referred to as Woodbine or Goat's leaves.
It grows naturally in the Northern Hemisphere and has a vine that twins to other plants, its flowers have a nice scent and exude sugary nectar. The scent has been widely used in the manufacture of perfumes since time immemorial.
The flower's gender is male; it is closely related to the power of planets such as Earth and Jupiter.
Honeysuckle flowers help to
Fulfilment of wishes.
Offering protection.
Close binding of lovers.
Financial blessings.
Medical uses
The canes of the Honeysuckle are used in the magical binding of lovers; it will increase their love considerably if used in the correct way. The flowers of the Honeysuckle are widely used by people to increase love and bonding, improve their romance, to promote sexuality, to solve conjugal issues and improve the conjugal relationships as well as increasing honesty levels for people in marriage. The process of making use of the flowers involves wrapping a picture of both lovebirds together with Rose Petals, Honeysuckle flowers and cherry bark as this is believed to help make your lover sweeter. To get excellent results, you may include other love herbs such as catnip, Red clovers, Queen Elizabeth Root or Damiana.
Magical uses
The Honeysuckle flowers are used in various other uses such as in the fulfillment of wishes, offering protection, money spells and improving the psychic powers. In the past, they have it used to be burnt as incense so as to increase the level of prosperity. The use of the flowers is also said to increase and keep the financial blessings to the home. The nice scent will make the thoughts of the users sweeter and increase their generosity. Placing the honeysuckle in a vase that situated in the house will attract more wealth.
The nice scent helps to refresh the mind, offer more power to the psychic powers and improve one's spiritual sight.
By Flo Saul
Aug 29, 2012