Coreopsis flowers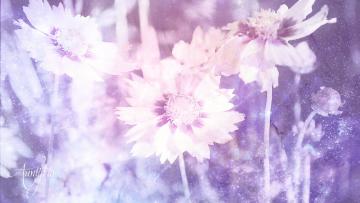 Uncover Hidden Herbs meanings
It is also known as wild Calliopsis, Flax, and golden Tickseed and is a native to North America.
It is considered a relative of the sunflower. The plant was used by the Cherokee, Zune and Apache Indians. When picking Coreopsis flowers, prayers were said and pollen was applied as a sort of blessing or sacrifice to the plant. The Zuni Indians also believed that infusing the leaves and flowers as tea would ensure female children. In the Victorian Language of Flowers, Coreopsis flowers meant love at first sight. 
The Coreopsis verticillata is a hardy, perennial, herbaceous plant, a native of North-America; producing its blossoms from July to October, and is readily propagated by parting its roots in Autumn. It grows to a great height and is therefore rather adapted to the shrubbery than the flower-garden.
Coreopsis will:
Help with gambling.
Luck.
Coreopsis flowers look light bright gold coins because of their color and shape. They are believed to bring good luck in money matters and in games of chance. Usually, Coreopsis flowers are not used by themselves. The flowers are added to so-called Lucky Herbs, such as Five Finger Grass and Golden Chamomile. This mixture would usually be made into baths or a hand wash to bring about winnings.
Put the herbal mixture in a muslin bag and steep in hot water for seven minutes, and then take out the bath. This tea-bath may be cooled and used right away or stored in a refrigerator until needed. Wash your face and hands with the liquid and recite the 23rd Psalm ("The Lord is my shepherd...") while concentrating on your desires before betting.
Coreopsis flowers are said to be one of the fairies' favorite flowers. To create a magical garden where fairy folk may live and thrive or to attract them to an existing garden, it is advised that you plant their favorite flowers.
It is also said that Coreopsis flowers help spiritualize the intellect, is used in fertility magic and protects from lightning. It is also a good choice for ceremonial dyes.
By Flo Saul
Aug 29, 2012