Cinnamon powder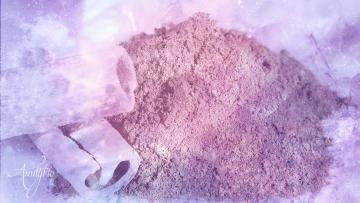 Uncover Hidden Herbs meanings
Cinnamon powder is known for attracting love. It is usually sprinkled to also attract luck.
It brings good fortune in an enterprise, money-making endeavors and betting. Shop-keepers usually mix nutmeg powder then sprinkle this around the front door-step, to attract business.
Cinnamon chips will:
Heat up spells of gambling.
Improve luck.
Gamblers believe that Cinnamon powder brings in winnings. They typically add it to money sachets to increase its power. To make a money drawing potion then mix the following herbs in a Muslim bag: Chamomile flower, whole Nutmeg,  Cinnamon, Bayberry,  Allspice, Alfalfa or Irish Moss. Leave for five minutes in hot water. Pour the water over yourself. As you do so, recite the 23rd Psalm. When reciting the psalm focus on your desires before going to the casino.
Cinnamon powder is also used for purification and protection.The powder is an ingredient in many magic powder mixes. Mix Vanilla Oil, Patchouli and Cinnamon powder to make Algiers Powder, which is used to attract love and luck in gambling.  Mix with Sandalwood and Mugwort to make Astral Travel Powder and sprinkle it on your bed sheets before sleeping. Mix with Licorice, Cinnamon and Cardamom to make Aunt Sally Dream Powder for vivid dreams and sprinkle it on your bed covers before you sleep. Mix with Allspice, Patchouli, Myrrh, Sandalwood, Orris and Orange Peel to make Prosperity Powder. Rub it on your hands and sprinkle around your home or business. Mix with Mastic, Sandalwood, Clove and Myrrh to make a Psychic Ability Powder and increase your psychic powers. Mix with Chili Powder, Galangal, Black Pepper, Iron Fillings and Vetivert to make a Separation Powder to break up someone in a relationship or business association.
Mix with Rum, Peach Blossom and Lilac to make Versitile Powder which will make you more adaptive and increase your potential for success. Mix with vetivert, sage and rose to make Ya Ya Powder which increases fertility.
By Flo Saul
Aug 29, 2012