Cinnamon chips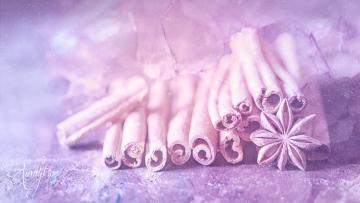 Uncover Hidden Herbs meanings
Cinnamon is also known as Sweet Wood and Ceylon Cinnamon.
It is a masculine plant and is associated with the power of the Sun and Mars and the element of Fire. It was traditionally burnt as a spiritual offering in Eastern temples. It is believed to sanctify the area, clearing all negativity away.
Cinnamon chips have also been used in rituals during the ancient ages. Hebrews believed Cinnamon oil should be used an ingredient in their holy oil. The Egyptians used Cinnamon oil during mummification. The Romans wrapped Cinnamon leaves into wreathes and used it to decorate their temples.
Cinnamon chips will
Heat up spells of cleaning negative energy.
Improve love life.
Cinnamon Chips are believed to quickly bring luck, wealth as well as a new lover. They are used for purification and protection and is said to enhance one's psychic abilities and add a little extra "spice" to the bedroom. There is belief that Cinnamon brings good fortune in business, money matters and games of chance or gambling. Shopkeepers sprinkle Cinnamon chips and sugar on their doorstep to attract business.
Gamblers believe that Cinnamon chips attract winnings. Cinnamon chips and other Lucky Herbs, such as Nutmeg, Chamomile, Bayberry, Allspice, Alfalfa, Irish Moss and John the Conqueror are placed in a green flannel to make a Money Drawing Mojo Hand. The bag is dressed with Money Drawing Oil and the 23rd Psalm is recited while concentrating on one's desires before handling cash.
A Hoodoo wash may also be made and used prior to gambling to win in card games, bets or the lottery. Blend Cinnamon chips with Chamomile, Calendula, Coriopsis, Alfalfa, Irish Moss and Allspice Berries together. Make an infusion from the mixture, strain well and read Psalm 23 over it. This will help bring luck in games of chance. Other magic uses of Cinnamon chips are success, healing and psychic powers. It is also an ingredient in commitment spells. Cinnamon chips help increase concentration when conducting spells.
Burn Cinnamon chips for healing and to help clairvoyance. Make a Happy Home Simmering Potpourri by mixing together Cinnamon chips for prosperity and protection together with cloves, orange peel, lemon balm, rosemary, mint, sage and dill seed. Charge this under three day's sun and moon and ask for blessings. Mix a small amount with water and heat in a simmerer or in a pot on the stove.
By Flo Saul
Aug 29, 2012