Calendula flowers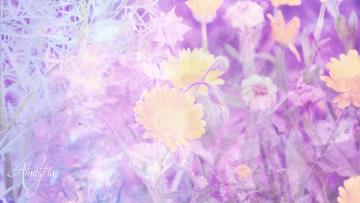 Uncover Hidden Herbs meanings
Calendula flowers are widely considered lucky.
Though it is often referred to as Pot Marigold, Calendula is not a marigold at all. Its other names are gold's, ruddes, bride of the sun and summer's bride.
It is suggested that this flower be picked at noon or during the time when the sun is at its strongest. Flowers picked during this time are believed to be very effective in bringing you luck. Increase your chance of luck by following this simple and no-risk tip.
Magical uses
Many people use Calendula flowers to bring luck. Especially when gambling. They believe that it sends lucky dreams. People who bet and play cards, slots, keno, the racetrack, the lottery and bingo say the calendula flowers make them lucky. If you are the kind of person who is willing to spend a good amount of money to bet in a game of chance, buying a handful of calendula flower is a wise bet on your part.
Place the petals in your bedroom to make whatever you dream come true. Fill a green mojo bag with the petals and place it beneath your pillow when sleeping. Breathing in the vapor is supposed to help you dream of some lucky numbers!
For the purpose of winning legal cases, it is best to carry the flower in the pocket to increase the chance of winning justice in legal matters. A good lawyer and a handful of calendula flowers inside your pocket is a good weapon.
For the purpose of winning respect and admiration, it is best to add the flower to bathwater. This is a very small price to pay for winning one's love of a lifetime. It is best to do this every day. You will never know when you will be standing beside your soul mate.
This flower will
Help your chances of winning when gambling.
Lucky reams.
Provide luck and prosperity.
By Flo Saul
Mar 8, 2013