Brooklyn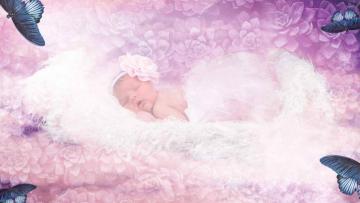 What does the name Brooklyn mean?
The name Brooklyn comes from the Netherlands and the town in Breukelen which was named to a district of new york known as Brooklyn. Brook is spiritually important as it means the river and flow of emotions. The name is rising in popularity. This is a unisex name meaning streams and lakes. 
What does the name Brooklyn mean?
Origin: Town in Netherlands and district of New York
Quick Meaning: Stream and water
Number of letters: 4
Gender: Girl or boy
Swedish: Blessed.
Polish: Blesses.
What are the considerations of calling a baby Brooklyn?
Brooklyn is a harmonious name to choose for your baby boy or girl. It was once an unusual name but has now become quite common. Try to look at the syllables in the two names, such as Brooklyn, and how this will work with the surname. Many people called Brooklyn will be shortened to Brookie or brook. If the surname has just one syllable then it will work well. The key point is to look at the dangers, for example, Brooklyn Greenwood is quite a long-winded name. Brookie Greenwood is much shorter. Brooklyn Smith would work as it has just one syllable. If we think of Brooklyn Beckham that works due to the double B. Interestingly, we are now picking names that are rare. In 1377 for example 35% of males were named John. This brings about some form of identity issues, especially when the child goes to school. When naming your baby remember that your child will have to learn to spell Brooklyn so you may find when they are younger it might be shortened to Brookie.
How popular is the Brooklyn name in the USA?
Brooklyn is a name that has become really popular. In 2021 Brooklyn was 77th in the most popular names in the United stated.
What is the spiritual meaning if you have the name of Brooklyn?
The total name is 112 from all the letters in Brooklyn making this a numerological sign of 4. This is significant. If your name is Brooklyn then you fall under the numerological number 4, this means you trust easily, have much judgment and expertise, people will turn to you for advice. Even people who see you as aloof, stubborn, or inflexible will turn to you for guidance when they need it. With a 4 destiny number, your life is guiding you towards becoming a dedicated leader. In life, due to the double "oo" you bring stability, organization, and a sense of community to your family, workplace, and workplace. It is your life goal to build a strong foundation for your future and to pursue your dreams. As you grow older, you will become more organized, disciplined, and focused on achieving your goals. A 4 name number also signifies your ability to overcome adversity, and improve your financial position.
Brooklyn is creative, patient, logical, and innovative. They are able to think outside the box and can be creative. When it comes time to move, they will act like a well-oiled machine. Although they don't seem to be in a hurry to move on, they do not let opportunities for advancement pass them by.
They have a certain mad professor quality about them all and will work late into the night on calculations and plans. They are very unpredictable and tend to be more productive when they have short bursts of activity than long periods of inactivity. They can be eccentric and highly strung, as well as being restless at times. Their brutal honesty would not win them certain friends but others like to hear the truth. If you don't want to hear the truth, it is best not to ask Brooklyn for their opinion. They will tell the truth and will never take your feelings into consideration. 
As a baby Brooklyn will excel in life, they will be a fussy eater due to the fact that they have the double "o" in their name. Growing up Brooklyn will be emotional, warm, and caring. They need to be more consistent and disciplined in their lives to avoid the burdens of routine and responsibility. They rarely see the project through to its end as they get bored. Their interest tends to be due to the "kly" in the name impractical. They need to learn to focus and take a more serious approach to work. Good education and passion for what they do will help them move mountains.
What can you do if you are Brooklyn's parents?
If you name your daughter Brooklyn they should be promoted in the best possible way. They are often easy to educate, well-spoken, and have a broad outlook. Some have a natural talent for writing and speaking, while others are drawn to technology and science. However, one thing, for sure due to the fact the name means water, or a stream your baby with this vibration will have a love for travel and the willingness to take chances. They can be masters of many trades. On a more negative note, they can lack consistency and reliability. They move from one thing to the next with great regularity. They never learn from their mistakes and are arrogant so please be aware of this. 
What are the positive traits of the name Brooklyn?
Positive, love to travel and intelligent, cultured: undisciplined.
What are the negative traits of the name Brooklyn?
Says the truth, language flair and sometimes poor judgment.