White Poppy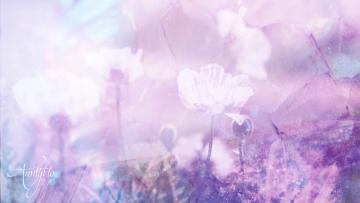 Uncover Hidden Flowers meanings
The White Poppy means Peace as the original real red poppies were more famous as flowers commemorating soldiers who died in the war.
The Co-operative Women's Guild was the first once to sell the artificial White Poppies in 1933. The artificial form of the poppy flower were sold by groups of women who have lost fathers, husbands, brothers and even children during the war and desire that no further bloodshed prevail. Since then, the White Poppies were popular during Remembrance Day especially for the "No More War Movement".
Old stories have it that poppies bloom alongside graveyards of soldiers who died in the Napoleonic war way back 1914. They were believed to be the blood spilt of soldiers thus poppies remind people of the bloodshed of war and how many lives are wasted because of it.
Name: White Poppy
Color: White
Shape: Oblong          
Fact: Although poppy flowers are known all over the world because of its enchanting beauty, some of its species (like the Papaver somniferum) are banned in some countries – because of its opium producing feature.  Poppy flower in tea form are known to have sedating effects and its seeds are mostly used in pastries for flavoring.
Poisonous: No
Number of Petals: Four to six
Victorian Interpretation: Consolation and Peace  
Blossom Time: Poppies blossom in spring
Superstitions:                       
It is said that in ancient times, the Greek god of corn was so exhausted in looking for her missing child that she could not grow corn. Therefore, the Greek god of sleep created poppies to make the god of corn sleep. Thus, it is believed that poppies are necessary - so corn could grow well.
What the White Poppy Means
The White Poppies are therefore not created to insult those who have created red poppies as wreaths in memory of their lost loved ones during war. Instead it is to emphasize that war should be avoided so that there will be no more wasted lives. The White Poppies are important flowers that remind people about the beauty of peace - while the Red Poppies remind people of the cost of war.
These days, the Peace Pledge Union sells the White Poppies and there are some who continue to make their own from home.
The Shape: The White Poppy is more like a rounded flower. In its artificial form, it is usually made less than two inches per petal. The four petals are distributed evenly in a rounded shape white material with a small rounded green center usually with the word "peace" in white lettering on it. The rounded green material holds the petals together. These flowers are often decorated around the wreath.
They look flat but for an artificial flower they display beauty in a unique way. The white poppies are valuable flowers for pacifist and anti-war groups and organizations.
Petals: The poppy flower can have 4 to 6 petals.  
Numerology: The poppy flower falls under the numerology number 7. It's means true happiness lies in teaching others.
Color: White as a sign of peace. The white poppies resemble peace in connection with the red poppies that remind people of blood and war and their loved ones who died for it. 
Herbalism and Medicine:
As an artificial flower the white poppies have no herbal or medicinal value but it can be therapeutic in the sense that it provides people hope and some positive energy. White poppies are for peace and therefore these flowers will always remind people that there is still hope for all of us if we can all work together to attain peace. It gives us new strength and new joy for the brighter future.
However, real poppy flower are known for herbal and medicinal values - especially as a sedative and good for the digestive system too.
By Flo Saul
Aug 21, 2012