Pink Camellia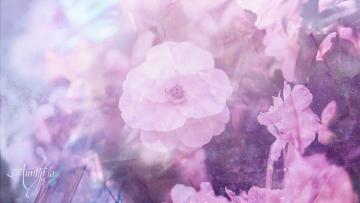 Uncover Hidden Flowers meanings
If you're thinking about someone and you're longing for that someone, the perfect blossom to symbolize what you're feeling is the pink camellia. 
It doesn't't matter what shade of pink the camellia you choose has.  If it's pink, it has something to do with longing and desire.
Pink camellias make for a great present for occasions like Valentine's Day or if it's your anniversary and you're far away from the one you love.  You can buy the Tiffany variety of camellia which has pink tones from light to deep or you can get the camellia reticulate which has large blossoms of salmon pink.  If you're going for a shell pink type of bloom, a good species of camellia is the Jean May.
Either way you go, you can express your feelings of longing for someone you love with the pink camellia.
Name:  Pink Camellia
Color:  There are many classes of pink camellias.  Shades of pink from pale to deep are available.
Shape:  Camellias commonly takes the shape of a cup from its neatly arranged petals.
Fact:  Pretty pink camellia comes in many species like the Mathotiana, Taylor's Perfection, Cotton Candy Sasanqua, Stephanie Golden Sasanqua and the Sparkling Burgundy camellia among others (there are actually more than 250 species). Though the classic pink camellias grow about 6ft to 10 ft tall, some camellia species can grow as much as 20 meters tall. It is mostly found in eastern and southern Asia and were called in a variety of names. In China, it is called chahua "tea flower", Tsubaki in Japan and Dongbaek-kkot in Korea.
Poisonous:  Camellias are nontoxic plants and therefore can be consumed in the form of tea.
Number of Petals:  Just like most flowers, pink camellias have five petals.  Sometimes, there are camellias that can have as much as nine petals.
Victorian Interpretation:  The main meaning of pink camellia blossom is longing for someone.  If you have a loved one that you miss so badly, the pink camellia is a good choice to send as a gift.
Blossom Time:  Pink camellias blossom mostly at the end of the winter season until mid spring.  However, this depends on the species of camellia.
Superstitions:  Because of the variety of colors that the camellia comes in, it can have a number of meanings as well as superstitions attached to it. It is often believe during the Victorian times that when you send out this flower to someone you sorely miss - the fairies drags the feet of the person you sent the flower to - and shows up at your doorstep in a snap.   
The Shape:  Camellias bloom to a cup shaped flower.  In the early stages till before it fully blooms, it might not look like a perfect cup.  However, it's still a pretty flower that you can give to someone you care deeply about.
Petals:  It's the petals of a flower that help bring meaning.  For the pink camellia, it has petals in every possible shade of pink that you want.  This translates into longing or desire and you can convey that feeling towards someone with a blossom or a bouquet of pink camellias.
Numerology:  Basically, the camellia has a numerology number of 11.  It deals with a special mystical quality of awareness.  If you're limiting yourself to numerology up to 9 numbers, adding the digits of 11 can mean 2.  Here, pink camellias can have the numerology symbol of 2 which is the symbol of the moon.  It means creativity and gentleness as well as passivity.  It's a symbol that's geared more towards thoughts than actions.
Color:  Wide array of pink hues.
Herbalism and Medicine
Camellias like pink camellias have a great commercial importance.  This is a plant that's used to make tea and it provides for a number of medicinal properties.  It's an antibacterial ingredient, it's an antioxidant, it's a detoxifying substance and it's also an anti-inflammatory agent.
By Flo Saul
Aug 17, 2012