Myrtle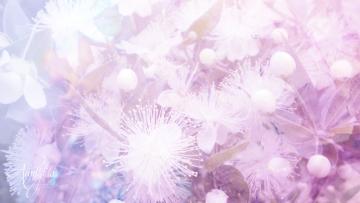 Uncover Hidden Flowers meanings
The myrtle plant has been a symbol of love, hence has become an emblem for marriage.
It is also believed to be the flower of the gods, being sacred to the Greek goddess Aphrodite, the goddess of love.
Most of the time, the myrtle is used as a wedding garland or decorations for the marriage ceremony, and utilized in many wedding rituals. Not only is it an emblem of love, it is also a symbol of chastity. The myrtle flower is a pure white star-like bloom that is very pleasing to the eye.
The myrtle also symbolizes good fortune. It is believed that cultivating a myrtle plant will usher in peace and love to your home. This plant is also considered a representation for long life, as well as joyful living. It is very elegant and exudes a pleasing odor that many people love to plant it in their homes.
In other parts of the world, the myrtle signifies love and immortality, and this plant was both considered essential and used extensively in all areas of life.
Name: Myrtle
Color: White
Shape: Star-like
Fact:  The myrtle flower, like other common flowers, is pollinated by insects, whereas its seeds are dispersed by different kinds of birds that feed on the myrtle's berries.
The plant came from Southeast Asia, particularly China and Japan. It has crepe-like crinkled petals, shaped like a star. It is a common and popular tree in Asia, being a tropical region.
The myrtle is easy to plant, being amenable to clippings. And with its appealing odor and elegant look, it has been an indispensable feature in many Roman gardens, Mediterranean dwellings and Asian homes.
The myrtle is known not only for its beauty but also for its use. It has many medicinal qualities that are beneficial. The leaves and stems of this plant are made into fragrant oils that helps clear up airways, safe for the young and old.
Poisonous: No
Number of Petals:  Five
Victorian Interpretation: Love, Hebrew Emblem for Marriage.
Blossom Time:  The myrtle is cultivated as an ornamental plant, with its flowers coming into bloom in the latter part of summer.
Superstitions:  Greeks believed that the myrtle was sacred to Aphrodite and they are firm in attesting that it is auspicious for women because of Aphrodite - and likewise a good symbol to farmers because of Demetrius. Ancient people also assert that it is a symbol of immortality and used the myrtle in love potions and treatment for ailments.
The Shape: While the plant is a small tree or a shrub and its leaf being 3-5 cm in length, the myrtle flower is star-like in shape, making it very attractive for both humans and pollinating insects alike.  
Petals: The myrtle has five petals, which are usually white. It also has sepals as well as numerous stamens.
Numerology:  The name myrtle is characterized by the number 3 signifying socialization and the arts as well as the joy of living
Color: Myrtle flowers are commonly white, and the fruits are usually blue-black in color. However, there are varieties whose berries have a yellow-amber shade.
Herbalism and Medicine: The myrtle plant has been used to treat a variety of respiratory infections including cough and bronchitis. It is a very good astringent and is used to enhance good digestion as well as treat urinary tract problems and wound infections.
The myrtle is also anti-inflammatory and anti-infective and is used to hasten various healing processes. It has also been used as a diabetic treatment. The most soothing and most common medicinal contribution of the myrtle comes from its leaves: aromatic oil. This fresh and clear fragrance is great in clearing nasal passageways for both young and old people. The essential oil also has a positive effect on sinusitis.
By Flo Saul
Aug 21, 2012