Carnation Flower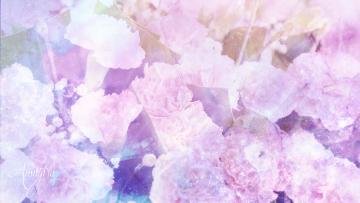 Uncover Hidden Flowers meanings
Being the most popular flower in the world, you can bet that the carnation is something that people give and send out to their family, friends and relatives to show them how much they love them. 
In particular, carnations symbolize a woman's love and a good example of this is with an Italian legend.
In the legend, a petite young girl named Margherita deeply fell in love with Orlando who was a knight.  She gave a white carnation to him as a symbol of her love.  He carried this flower when he was asked to help in a war and when he was wounded; his blood stained the center of this carnation.  The flower was returned to Margherita who planted its seed in her sadness.  When it bloomed, the carnations all had a crimson center.
But there's nothing more touching than the story that carnation grew from Mary's tears as she saw Jesus wounded and battered carrying the cross going to Golgotha.
Name:  Carnation Flower
Color:  Speaking of carnations in general, they can have a wide range of colors.  It can either come in solids of white, red or pink.  However, it is not rare to find yellow or purple carnations.  There are also hybrids of carnations where it has a mix of white and purple, white and red, white and peach, etc.
Shape:  If you look at carnations, they mostly look like colorful ruffles of scalloped or fringed petals.  As buds, they're ball shaped that are tightly closed but when they bloom, they puff up like pompoms.
Fact:  Carnations are one of the most popular flowers in the world.  You can't go wrong with a blossom or bouquet of this whether you're buying it for yourself or for someone you love. Carnations basically come in three types – first, large flowered with only one flower every stem. Second, Mini carnations with quite a few miniature blooms and third is the dwarf that have numerous flowers per stem.
Poisonous:  Carnations have a low level of toxicity, particularly in their leaves.  However, it can cause irritation to sensitive skin and also they can harm animals like dogs and cats if the carnations are ingested.
Number of Petals:  Petals in carnations go from five to 40.  With five as the standard number of petals, it's safe to assume that carnations with 40 petals have double flowers in one blossom.
Victorian Interpretation:  The Victorian interpretation for carnations in general is woman's love or fascination.  This meaning changes with the color of the petals.
Blossom Time:  Carnations bloom mostly in the beginning of June but it can get lush and vibrant as early as May.
In Asia, specifically in Korea, carnations were used to tell fortunes.  With a cluster of these flowers placed on a girl's hair, the order of the carnations dying will show her fortune.  If the flower in the bottom died first, it means misery for all her life.  If it's the middle flower died first, the girl's early life will be difficult.  But if the top carnation dies first, it means that her last years will be difficult.
The Shape:  Carnations look like puffy pompoms when in full bloom.
Petals:  The petals of the carnation going from five to 40 are scalloped or fringed.  They can also have a solid color or a mix of colors.
Numerology:  Carnations are the number 5 in numerology.  It means adventure, vision and freedom.
Color:  Most commonly, carnations are a symbol of love.  If it's white, pink or any other color, the meaning changes.
Superstitions: 
Aside from its meaning of fascination or a woman's love, these flowers are also seen to symbolize good luck.  Particularly for the red carnations, it's a superstition for President William McKinley to wear one on his lapel so he can have good luck.  If he ever wanted to share his luck with someone, he would just give it away.
Herbalism and Medicine:  
Carnations are used as herbs or oils.  They can help with stress, skin problems as well as inflammation and nausea.
By Flo Saul
Aug 17, 2012