Camellia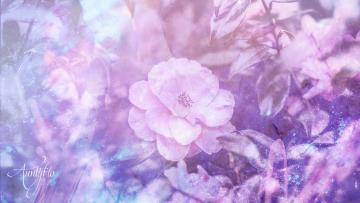 Uncover Hidden Flowers meanings
If you admire someone and you want to give them a flowering plant, the camellia is also a great choice.  This is also a good symbol for gratitude.  Again, you do have to steer clear of the white ones just to be sure that you're not sending a message related to death or extreme sadness.
Name:  Camellia
Color:  The most common color for the camellia is red.  However, it can have variations of color like pink, yellow, white and even a combination of these colors in one blossom.
Shape:  The most beautiful camellias are cup shaped although sometimes, the way the petals are arranged in a blossom can give variety to the appearance of the flower.
Fact:  The camellia has a number of species but the most famous member, a plant that is almost always not considered or recognized as a camellia is the tea plant.
Poisonous:  This type of plant falls under the nontoxic category.
Number of Petals:  The most number of petals that a camellia can have is nine but it can also have as little as five petals.
Victorian Interpretation:  With regard to the language of flowers in the Victorian age, the camellia is looked upon as a symbol of good luck.  Particularly, this is a flower you give to a man when you want to wish him luck for a long journey.
Blossom Time:  It depends upon the species of camellia that you have when you're wondering about blossom time.  For example, the blood of China Japonica camellia blooms at different seasons like early spring, mid spring and late winter.  For the Shishi-Gashira Sasanqua variety, this blooms in the later part of September to November.
Superstitions: 
When it comes to superstitions, camellias are usually related to teatime.  For the most part though, white flowers such as white camellias also have something to do with funerals.  If you're giving these flowers as gifts, steer clear of the white ones unless you're giving them as a way to send your condolences to a family.  In Japan, red is also a color that you might want to avoid for the camellia if you're giving the plant to mark an event that has nothing to do with funerals.
What the Camellia Means: 
Good luck gift for a man. Camellias can mean a number of different things to different people.  There are times when the color of the flower dictates what they symbolize.  Essentially, camellias are the perfect gift for men whom you want to wish good luck to.  They also symbolize riches as well as qualities like excellence, perfection and steadfastness.
In China, the camellia is a very popular as well as a highly respected flower.  It's a symbol of renewed life come spring when its blossoms transform the valleys and hills into a vibrant scene of colorful flowers.
The Shape:  Cup shaped.
Petals:  Camellias have anywhere from five to nine petals.  Depending on the color of these petals, they have a particular symbolism and meaning.  For example, white camellias as well as red camellias can mean condolence, while the pink ones and the yellow ones have more to do with wishing someone good luck.
Numerology:  In numerology, the camellia falls under the number 11.  This pertains to a high spiritual plane that is intuitive as well as illuminated.  This speaks of a dreamer and an idealist.
Color:  The colors of the camellia are numerous.  It can be white, yellow, pink or red and it can have a mix of all these colors.
Herbalism and Medicine:  
Camellia is popularly consumed as tea in the old world as well as the world today.  Camellia helps with health through its antioxidant, antibacterial, antiseptic as well as detoxifying properties.
By Flo Saul
Aug 17, 2012