Bachelor Button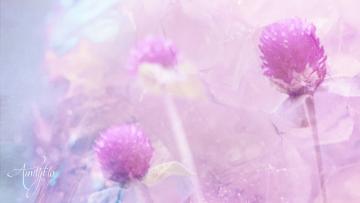 Uncover Hidden Flowers meanings
While single blessedness and celibacy is the main meaning of the bachelor button,
It is also taken as a sign that a man's love is not returned when this flower fades quickly.  Many of the meanings that this flower has came off from its dark bluish color. 
Bachelor Button Flower Meaning
It's the national flower of Germany. It became Germany's favorite flower because of its deep meaning to history. The story began when Queen Louise of Prussia (ancient German kingdom) was running from Napoleon's forces in Berlin.  It was in a field of bachelor buttons that she hid her children.  Since they were busy weaving the flowers into wreaths as token of appreciation for those Prussians who held their ground and fight for their kingdom, they kept quiet – thus escaping the unfailing wrath of "The Little Corporal".  It then became a symbol of Prussia and it's even seen on Prussia's military uniform.  Essentially, it's a symbol of royalty too for Kaiser Wilhelm I.  In addition, Theodor Fontane used bachelor button symbolically in his comments about politics and the state of society during his time.
Name:  Bachelor Button and this means blessings.
Color:  The bachelor button is a dark colored type of flower - its dark blue and dark maroon mostly.  However, if you're looking for pastel colored bachelor buttons, there are lighter versions of the flower like pastel blue and light pink.
Shape:  Bachelor buttons are disc shaped.  It can pass for a proper button - were it not for the ragged design the petals have radiating from the center of the flower.
Fact:  It's John F. Kennedy's favorite flower and thus, the then future American president wore the bachelor button on his wedding to Jacqueline – as a tribute to his father.
Poisonous:  No. the bachelor button is one of those flowers that you can trust that you or your loved ones will be safe with.
Number of Petals:  None.  The bachelor button is made up of florets that cluster around the center disc.
Victorian Interpretation:  Bachelor buttons represent a specific meaning in the Victorian era - it mainly relates to celibacy. 
Blossom Time:  If you're interested in planting some bachelor buttons in your garden, the best time would be before spring or summer.  When the plants are fully grown, they'll bloom elegant bluish blossoms around your yard.
Superstitions: 
The bachelor button was connected to bread and mold.  If you bring this flower home, the bread in your cupboard will from molds on it.  It is oftentimes believed that bachelor button can be used to make a prediction about the outcome of a new relationship.  Pick the flowers up in the morning and keep it in your pocket for a day.  If the flower still looks fresh the next day, it means the relationship will be a success.  Otherwise, it won't.
What the Bachelor Button Means: 
The Shape:  Bachelor buttons have a simple disk shape.  With its florets sticking to the center, it's a perfect circular shape of vibrant blue.
Petals:  Picking at the bachelor button to reveal its center, you wouldn't be taking any petals out but rather the flower is made of florets.
Numerology:  The bachelor button is the number 3 in numerology which relates to the trinity.
Color:  The color that bachelor buttons are mostly known for are in deep bluish hue.  However, there are also lighter versions of this blossom and also a darker shade of maroon.
Herbalism and Medicine:  
Natives worldwide have been known to make use of the bachelor button to cure ailments and sicknesses.  It's been said that these plants can be use as a stimulant, an expectorant, an astringent and also as anti-inflammation.  It has been used for sicknesses like fevers, menstrual disorders and also dyspepsia.
By Flo Saul
Aug 17, 2012