Agapanthus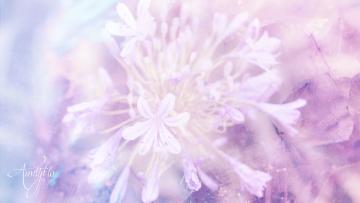 Uncover Hidden Flowers meanings
Flowers always have symbolisms attached to them – and this can either be negative or positive. If you are thinking about growing agapanthus or you just want to know what it means spiritually then read on. Flowers and plants often speak to us and they create such beauty.
The colors and position of the plants in your garden can help you create wealth and attempt to bring certain messages and lessons to your life. The yearning agapanthus flower strives to our own internal generosity of spirit. 
But what makes agapanthus flower quite special is that it relates to love.  From the name itself which is of a Greek derivation, it translates simply as the flower of love - a love that's cloaked inside of a man's heart but never lacking in pureness and depth. Not only this but the name of this plant "agapanthus" is translated to the Greek word that means "love" it is a great flower to plant in the garden! 
The exciting thing about this plant is that it has both a secret symbolism about love and also an overt one.  For the simple beauty of the flower, it's also a blossom that represents beauty in retirement – so it's not also rare to see a wreath made up agapanthus atop a coffin. That's why it is believed that Queen Victoria's casket was adorned with this lovely flower.
This wonderful flower is known as many names one being the Lily of the Nile, they flower in the summer months and are in shades of purple and blue. This can also come in the colors of white and pink. Often in Victorian times the flower is known as a "flower of love" it is a beautiful wonderful plant that will self propagate when it is established. 
The Symbolism Of The Agapanthus
The symbolism of love during the courtship stage might date back to Queen Victoria.  Before her, the agapanthus was seen to be a symbol for a healthy baby.  The highly revered Queen Victoria made some additions to its meaning and as time went by  - the agapanthus came to be a flower to represent a love that is concealed and chaste. 
White Agapanthus also known as the Queen Mum (Queen Elizabeth the Queen Mother)
This Agapanthus is very dark voilet and has a lighter base. It was named after the Queen Mum (In Britain) known as Elizabeth Bowes-Lyon born 1900 till 2002. British gardeners love this plant and the white spiritually signifies peace and tranquility. This plant is normally seen in California. 
Agapanthus "peter pan" or Blue Lily
The Agapanthus peter pan is a smaller flower that is normally found in pots. This is basically a small perennial; and os found in light blue. Each one of the flower has a darker tone. It does not normally reach more than 2 foot heigh. They cluster to about 12 inch across and they require water in the winter season. There is also head borne hybrids which are hardier dawf species that come in amazing voilet shades of blue.
Agapanthus Storm Cloud
The agapanthus storm cloud is known as the Blue medusa. IT is associated with violet-blue flowers and dark scapes which short leaves. The storm cloud is known as the parent of the normal agapanthus hybrid. This new "storm cloud" was discovered in 2003 by a nursery in California. The growing temperature is about 15 to 35 degrees and they look great in containers. In my view, they are much more pleasing than the normal agapanthus and look great in house windows.
African Blue Lily Superstition
The African Blue Lily which is the agapanthus which is in blue, spiritually this flower indicates a love letter, retirement and also happiness.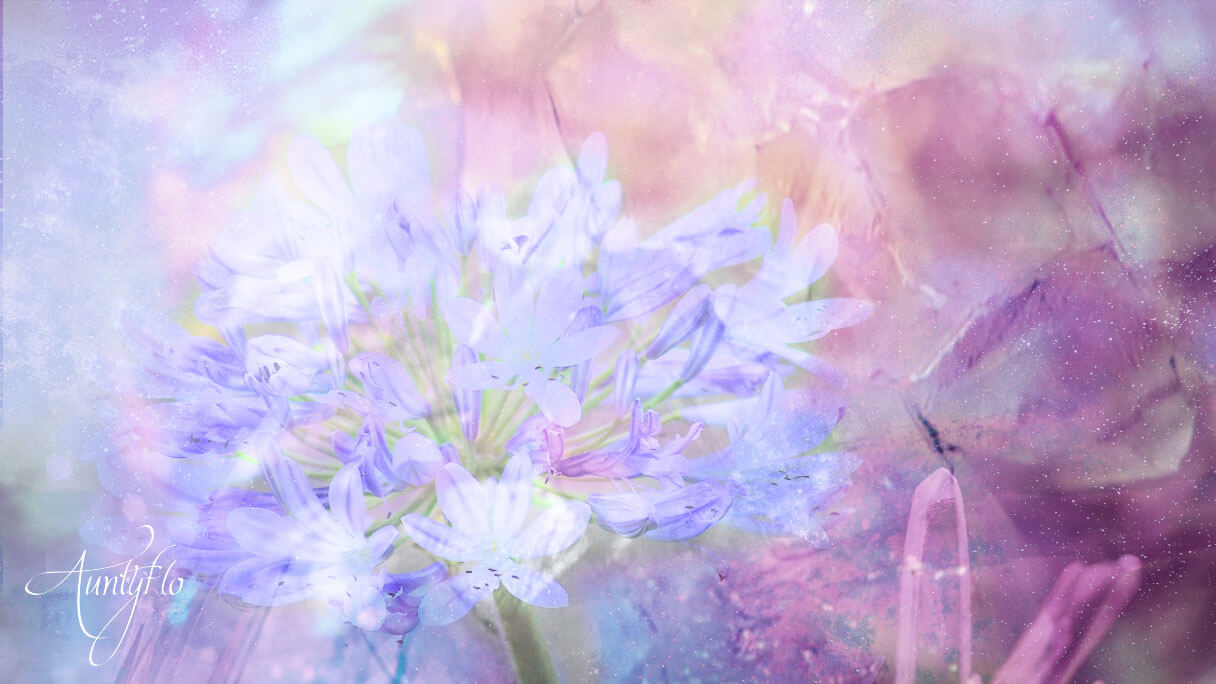 Agapanthus Care
Agapanthus do so much better if planted in the sun. I always plant them in the south position and they can benefit from the mulch but really soak up the sun. Make sure that you take good care to cut off seed heads once the flower dies. I did not do this one year and they ended up not being so great the following year. Make sure you remove those flowerheads ASAP. Water the plant every day in the growing season and once in late summer (August time) make sure you keep watering to ensure there will be flowering the following year. I have fed my Agapanthus once a week for the first month. Normally with fertiliser from Amazon. Also, make sure you shelter them from winter and frost.
Name:  Agapanthus
Color:  Various hues of blue and purple.
Shape: When you look at the agapanthus flower, it has a semi-circular shape as a cluster.  But if you take the parts of the clusters singularly, the agapanthus is mainly funnel-shaped.
Fact:  If you're doing some research on this type of flower but you can't really find that many resources on it, try it with its other names like the African lily or the lily of the Nile.  The name agapanthus is derived from the Greek word, agape that means love.  The other part of the name, anthos - means flower.
Poisonous:  Yes, but particularly more on the plant sap in its leaves.  It's bad for animals like dogs but it's a suspect in creating haemolytic poisoning and also ulceration of the mouth in humans.
Number of Petals:  Six petals for every funnel that forms the cluster.
Victorian Interpretation:  Simply stated, haemolytic is known as the flower of love.  But it didn't really start out like that.  At first it was used as a symbolism for the healthy baby.  However, Queen Victoria made us to see agapanthus in a different light – a sign of concealed love or undying love that adds more luster during courtship.
Blossom Time:  June to July - but some type of agapanthus can bloom during fall as well.
Superstitions:  There's nothing really bad attached to the flower of love, the agapanthus.  For the most part, it's such a pretty kind of flower that it's mainly related to weddings.  If you're looking for the perfect something blue to add to your wedding, the agapanthus in your bouquet would be it.
What the Agapanthus Means:  Concealed love, beauty in retirement, chaste love
The Shape:  It is a bell shaped flower - that is if you take the flowerets on its own.  As a cluster, it's going to be shaped like a semi circle or like a bouquet of small lilac flowers.
Petals:  There are numerous petals in an agapanthus cluster. But if you look closely, you'll see that the cluster is made of funnels of flowers with six petals going around the stamen.
Numerology:Agapanthus flowers fall under numerology as number 6.  It's a number of special significance that mainly pertains to law and order. The number 6 is something that is looked on in numerology as perfect.  It's symmetrical and it's the number of the soul.
Color:  The main color is lilac or blue violet. However, there are varieties of the agapanthus blossom that you might be able to find in white.  Because of its color and beauty, it's the rightful blossom to be named as the flower of love.
Herbalism and Medicine:The agapanthus is mainly used for heart related ailments.It also helps with coughs, colds and the feeling of tightness.
By Flo Saul
Aug 17, 2012