Vibrator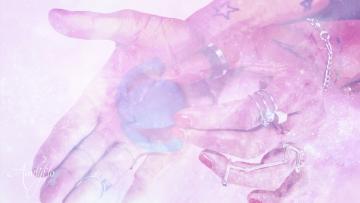 Uncover Hidden Dream Meanings
A vibrator is an object used for sexual stimulation of both men and women.
A dream of a vibrator is not listed in ancient dream dictionaries. Thus, we have to turn to dream psychology to understand the meaning. Vibrators are about self-pleasure and indicate that it is time to listen to your heart in a matter that is close to you. Shopping for a vibrator is a sign of bringing pleasure into your life or inviting possibilities in your life and is especially a good sign for those that are looking for love. Finding a vibrator at random that is not working is also a good omen for the dreamer, this is because it represents abundance in the near future both of a sexual nature as well as a financial and emotional level.
In this dream you may have
Found a Vibrator that was not yours.
Found a vibrator.
Used a vibrator that was too big.
Found a vibrator in the dirt.
Threw a vibrator over a cliff.
Used a vibrator in a place that wasn't appropriate (such as work or church).
Preferred a vibrator over a sexual partner.
Positive changes are afoot if
You found pleasure with your vibrator.
You bought a new vibrator alone.

You bought a new vibrator with a partner.

You bought new vibrators for friends.

You were okay when you saw your parents use a vibrator.
Detailed dream meaning
If you dream of someone in your life using a vibrator, or that you do so with a partner or loved one, this is representative of the desire to bring pleasure to others and romance is in the air. When one finds an old vibrator means that the dreamer is having a worrying time in life. If you are in embarrassment during your dream, this is an indicator of your own embarrassment in real life. For example, if you dream that someone found your vibrator and you were embarrassed, the vibrator itself may not be the issue but how you are feeling in general. Consider the person who featured in your dream. If your Mother found your vibrator then this can be something that you are feeling towards your Mom in other situations in your life. Perhaps she is too motherly in social situations or too expressive in her own feelings towards you in front of others. Usually, embarrassment regarding a vibrator will represent your own feelings about this person and their boundaries. Consider what it is about the person and confront them in your waking world.
When one dreams of walking in on parental figures or guardians using a vibrator this is representative of a breach of trust as well as a lack of innocence in the life of the dreamer as well as a desire to reconnect to that time. Vibrator dreams are often relative to sexual desire. Dreaming of shopping for a vibrator shows a desire for sexual closeness with another or simply can represent frustration sexually. Using a vibrator as a back massager in the dream means that the dreamer has sexual confusion. When you shop for or use a vibrator with a sexual partner then this is a sign for your own connections with a particular person and sexual closeness. Throwing a vibrator away in a dream will be akin to having frustration as well. Sometimes this is a representation of sexual frustration but sometimes it is just overall frustration in life. Using someone else's vibrator mean's a possible shock, in waking life. It really depends on how you feel about using the vibrator in your dream and is indicative of your own feelings for someone else. It is important for the dreamer to express their fears to others and that the dreamer is letting someone walk all over them. I do hope this has been helpful to you.
This dream is in association with the following scenarios in your life
Vibrator – Sexual Freedom.
Sexual repression.
Pleasure.
Lack of pleasure.
Love.
Romance.
New romance.
Happiness.
Wellness.
Feelings that you may have encountered during a dream of a vibrator
Pleasure. Sexual healing. Healing. Freedom. Love. Romance. Repression. Uncertainty. Fear. Nice. Independent. Sexy. Revived. Ready. Gross. Used. Dirty.
By Flo Saul
Oct 16, 2012