Van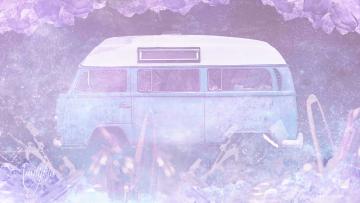 Uncover Hidden Dream Meanings
A van in dreams indicates moving forward and peaceful space in life.
When one dreams of a van, it can be a symbol that more space is needed but then again, it can also be a sign of an adventure or progress moving forward and taking people, things, or even emotions with you along for the ride on a future path.
Dreaming of a van can have multiple meanings depending on what happens with the van. Dreaming of needing a van, especially for children or making more room for a family, is a good sign of familial growth. When you dream of a van that is your car, especially if you don't normally drive a van and needing to be driving the van because you need more room is indicative of needing to have the room because you are going to have growth within your own family.
In this dream you may have
Bought a van.
Crashed into a van.
Were kidnapped or pulled into a van.
Saw someone pulled into a van.
Had someone pull up in a van and offer you candy or a treat.
Saw an ice cream van.
Drove a bunch of kids (whom you did or didn't know) in a mini-van.
Dreamed that your car was a minivan (but you normally don't drive a car like this).
Had a lot of room in your van.
Carried groceries in the back of a van.
Delivered clothes in a van.
Moved your furniture or house whilst using a van.
Damaged a van.
Joined a vanpool.
Were part of a caravan.
Positive changes are afoot if
You get a minivan because you are making room for a family (and want a family).
You are able to buy a new van.
You wished you had a van and you get one.
You carried items of value in a van.
You moved your stuff in a van and it was a pleasant experience.
Detailed dream meaning
This can be because you are going to be having children or simply because you are going to experience growth in another way. The van is a vehicle that moves forward and needing something bigger can also represent productivity and potentially opportunities in the future.
Vans are stereotyped as being used for kidnapping and therefore your own psyche can use them as a metaphor when you are worried about your own children or children that are close to you. Worry for children can become represented by pedophiles lurking to abduct children or vans being used as a vehicle to transport them elsewhere. Concern like this can be about their well-being and growth or a health issue. When you have dreams about harm coming in some form to children, then you want to consider the real reason that you would be worried. Are you just concerned about potential threats that could come to your children, or is it that there are real worries that are plaguing you? Sometimes there is something going on with children and especially dreams where children are kidnapped or pedophiles are involved, consider if there has been anything that is sort of on your mind that you are not focusing on. Your psyche may be trying to warn you of a potential threat to your children, or children around you that may be a very real threat.
If you need a new van in a dream and you are able to get one either buying one or one is given to you as a gift, this is a sign of real financial gain or monetary gain coming your way in your waking life. This can also indicate that your current vehicle is about to have some problems but fear not, the problem is arising but is likely to get taken care of as well.
Moving is often associated with vans and when you have dreams of moving up or moving out but to a better place then this is a good dream and indicates that there is a positive change with new growth and forward momentum coming your way.
This dream is in association with the following scenarios in your life
Obsession over video games has gotten out of control.
Relationship concerns.
Childish endeavors overtaking one's life.
Feelings that you may have encountered during a dream of a van
Bravery. Functionality. Intelligent. Focused. Willing. Comfortable. Rich. Rewarded. Blessed. Happy. Hopeful
By Flo Saul
Oct 16, 2012