Valentine / Valentine's Day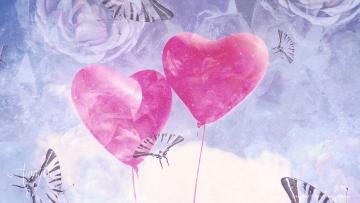 Uncover Hidden Dream Meanings
Dreams of Valentine's or Valentine's Day often have meanings of love either lost or to be gained.
Depending on whether the dream was positive or negative will indicate the coming or going of love for your life. If you are already in a relationship, consider the meaning of your dream to be direct and clear – almost prophetic.
In this dream you may have
Bought a gift for someone for Valentine's Day.
Celebrated Valentine's Day.
Asked someone to be your valentine.
Focused on the negative or positive of Valentine's Day.
Got married on February 14th
Had someone propose to you on Valentine's. (or proposed to someone else)
Gave out Valentine's cards.
Decorated for Valentine's Day.
Saw a lot of pink and red and it made you think of Valentine's.
Positive changes are afoot if
You are asked to be someone's Valentine and you have pleasant or romantic feelings for them.
Share love with someone on Valentine's.
Celebrate your love.
Ask someone to be your Valentine's and they agree.
Are romantic with someone you love.
Detailed dream meaning
Romantic dreams are usually good signs for your waking world. When you are in love with someone or someone is in love with your during a dream and the feelings between you and another are mutual this is good for your life in that you are about to receive an abundance of love and romantic attention. For those that are seeking love, finding a Valentine in a dream is an omen indicating that you are about to find love in your waking world. These kinds of dreams show certain energy around that is helping you in finding your soul mate.
For those that have love and relationships, this is an indication of positive love and favorable conditions within a relationship. If you are having problems in a relationship and you have a good Valentine 's Day with this person in your dream it indicates that romantic troubles will be fixed.
Usually these dreams are not about sex, but rather they are about emotional closeness and feeling connected in a relationship. When you are having dreams about a person becoming your Valentine or accepting a Valentine's present from you and happy about it, this indicates that your own romantic horizon is going to be favorable and is also a positive sign about moving further in a relationship, solidifying relationship boundaries, or strengthening commitment bonds between you and another.
Sharing your love with another but then being rejected in a dream is a bad sign, especially when this is referring to Valentine's. Having unrequited love in real life can cause you to have dreams of rejection but usually when you dream about the rejection it manifests more negativity causing depression and a sour mood towards love. When there is rejection in your dream, especially when it is reoccurring dreams this indicates a negative focus on love. You need to realize that your own negative emotions about love are generally going to encourage the same type of cycle within your life.
When you are anticipating positive changes in your life and hoping for change when you experience a Valentine 's Day then this can be your own worry about what is going to happen. When you have a dream about being proposed to or getting married on Valentine 's Day this is not a good sign – rather it is a bad omen about problems in your love life. Consider problems that you are having in your relationship and if you truly consider your current relationship worth fighting for.
Dreaming of your ex in regards to Valentine 's Day indicates you are holding on to the past and that your past losses are dictating the future. Now is a time to let go and experience new opportunities that are coming your way.
This dream is in association with the following scenarios in your life
Finding love.
Keeping love in your life.
Having unrequited love.
Finding happiness in a relationship.
Repairing problems in a relationship.
Rekindling an old romance.
Moving on from the past.
Feelings that you may have encountered during a dream of Valentine's
Loved. Loving. Erotic. Romance. Nice. Fruity. Happy. Appreciation. Rejected. Sad. Removed. Unkind. Unloved. Loved. Sure. Regret. Excited. Failure. Loss. Sadness.
By Flo Saul
Oct 16, 2012