United States Mailbox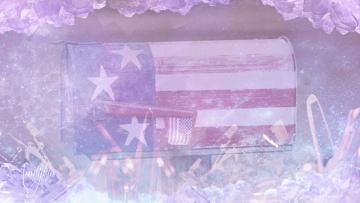 Uncover Hidden Dream Meanings
Mailboxes of any kind refer to your expectation to receive news, or to get in contact with other people.
Often mailboxes refer to a state of isolation. An American mailbox made from metal means unlawful actions. A letter arriving in such a mailbox is the omen of inaccuracy or mistakes in your life.
In your dream you may have
You have a United States mailbox.
You see a United States mailbox.
Lots of United States mailbox.
Positive changes are afoot if
Seeing a United States mailbox was a good experience.
On Overall you felt good during this dream.
Detailed dream interpretation
Dreaming of a United States mailbox is most of the time an omen of receiving some news from a friend away. To dream that you want to drop a letter in a United States mailbox but you do not succeed it means that you will not succeed is what you intend in the waking life.
A United States mailbox can have both positive and negative connotations in a dream, but overall it refers to your expectations in the waking life.
Feelings that you may have encountered during a dream of United States mailbox
Surprised. Content. Amazed. Curious. Enjoying. Expecting news. Having fun. Being anxious.
By Flo Saul
Oct 16, 2012