Ulcer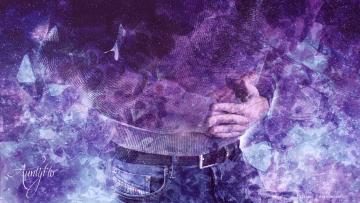 Uncover Hidden Dream Meanings
Dreaming about having ulcer refers to your efforts to heal something big in your life, such as a big injury, which is not necessarily physical, but rather psychological.
Most of the time, if you dream of having duodenal ulcer, you probably have to deal with strong emotionality, while an oral ulcer in your dream refers to your difficulties in communication with others. According to old dreams dictionaries, an ulcer can be a warning to avoid issues at work, but also to expect worries and problems ahead.
In your dream you may have
You have ulcer.
Someone you love has ulcer.
A hospital of people with ulcer.
Being operated for ulcer.
A member of your family has ulcer.
Someone succumbs to an ulcer.
Positive changes are afoot if
You try to improve your communication skills.
You observe what gets you emotional and try to control that aspect of your personality.
You don't upset your friends and avoid losing some of them.
In the dream your ulcer was healed and you are all right.
Somehow your dream experience was not negative, but rather pleasant.
Detailed dream interpretation
Dreaming of ulcer means worries and troubles ahead. If you are sick with ulcer in your dream, this indicates that you are impulsive. If somebody else has ulcer in your dream, this foretells stress, tensions, problems, mental conflicts and feelings of inferiority ahead. If the ulcer is healed, this means you will have enough strength to deal with your problems, and you will come out all right from the issues you are undergoing at the moment. Most of the time, the gravity of the ulcer you dreamt about must be analyzed.
If in your dream you see yourself or a loved one being sick with ulcer, this illness symbolizes your mental pain generated by a painful conflict in your life. Instead of having regrets about it, you should probably look for ways to accept whatever happened and move on in life. Oral ulcer, or any ulcer located in the neck or mouth area means that your general health depends on a healthy head or neck, and you should probably be more careful with this area of your body.
Dreaming about having ulcer it means you will be quite tired in the near future and also that you will have to deal with some unpleasant friends. If the ulcer is in the neck, this foretells a bad illness ahead. Nape ulcer is a warning to beware of some people in your entourage. Face ulcer omens that someone speaks badly of you, and this may lead to a friend avoiding you, or even losing this friend.
If you dream of hand ulcer, this foretells that you might do something wrong soon. Bottom ulcer suggests that whatever was bad in your life will vanish and luck will dominate your existence. Feet ulcer means that you will suffer from an experience you will have in the near future. Seeing someone with ulcer in your dream usually foretells the loss of your friends, or separation from your life partner.
Dreaming about having ulcer can lead to damage and loss for you, but also for people close to you. You might encounter some sadness, even grief, or maybe an illness. It is also possible that your enemies will triumph over you. If someone else has ulcer in your dream, this indicates that you will have lots of obstacles to overcome in the near future. If you dream a relative of yours has ulcer, that person could come into money, but only after hard work.
Feelings that you may have encountered during a dream of ulcer
Surprised. Uneasy. Amazed. Curious. Sad. Worried. Sick. Very scared. Feeling weak. Insecure. Anxious. Discontent. Terrified. Strange. Furious. Tired. Lazy. Confused. Overwhelmed. Offended. Upset. Angry. Scared.
By Flo Saul
Oct 16, 2012